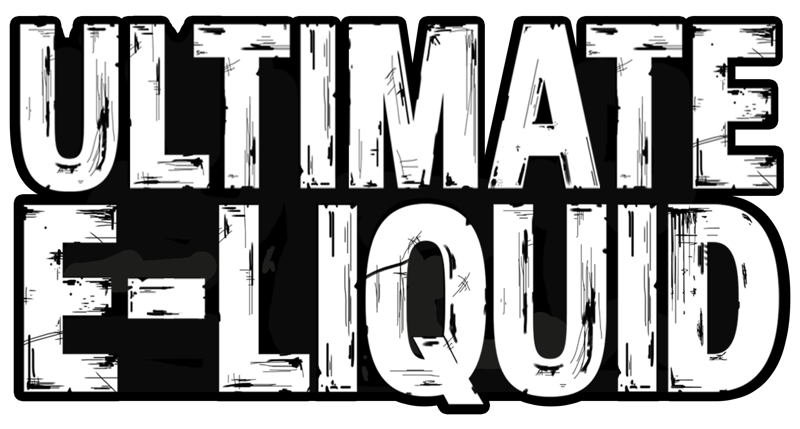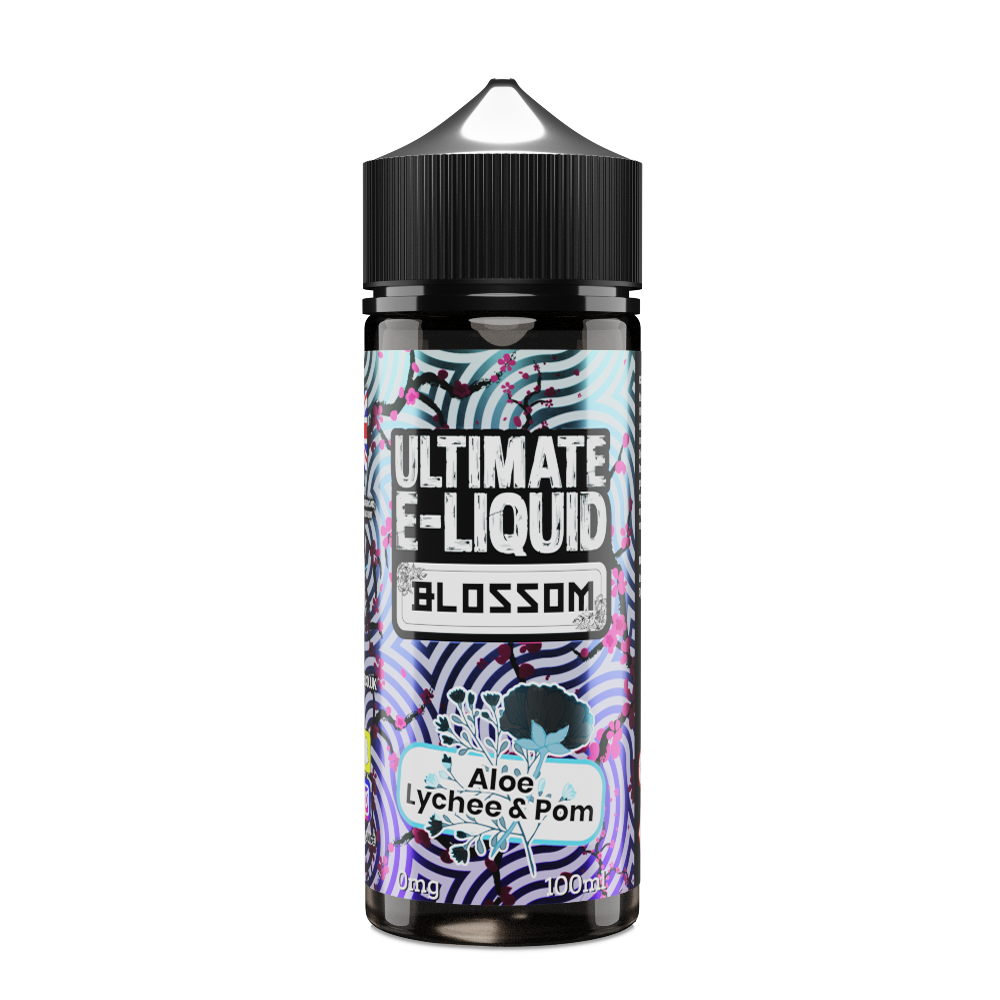 The perfect combination of Aloe and sweet Lychee with a spoonful of rich Pomegranate to make a mouth-watering, thirst quenching vape.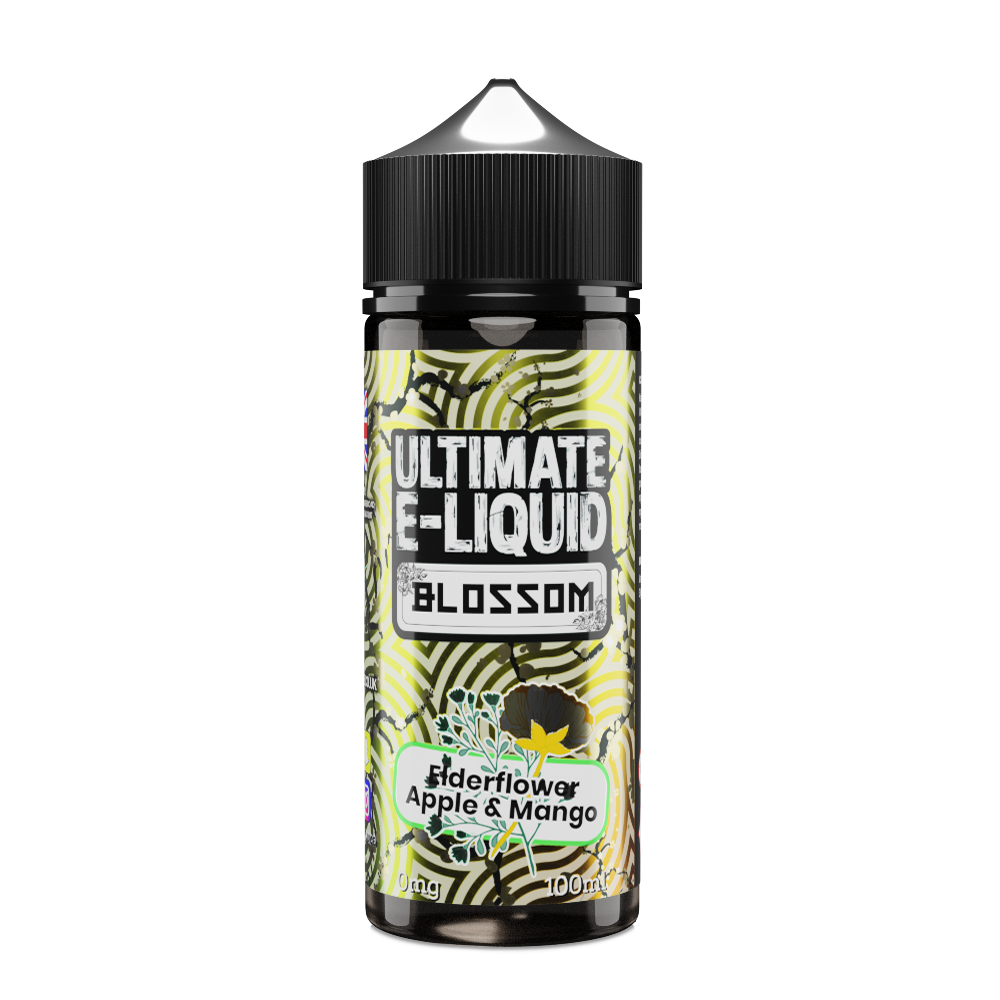 A Delightful mixture of green apples and juicy ripe mangos with a sweet but floral tone of elderflower to send your taste buds wild.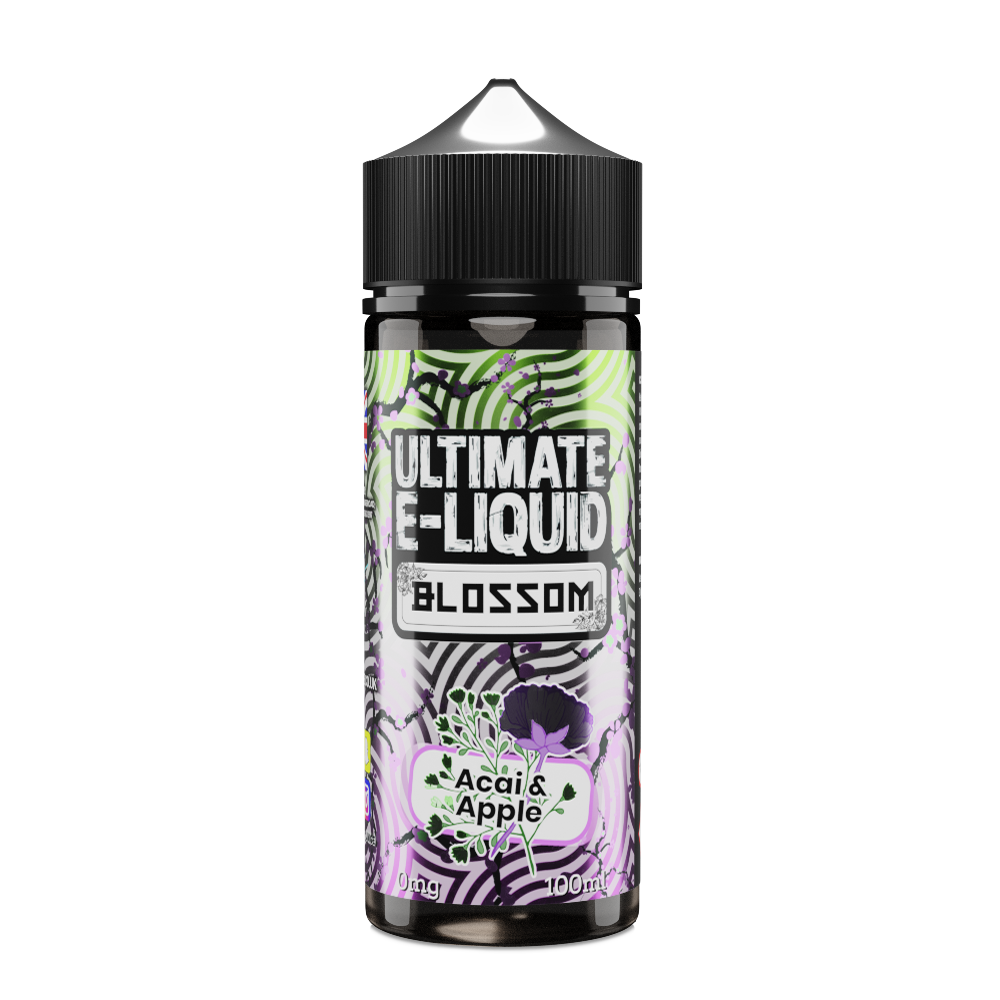 Rich and Tangy Acai berries combined with sweet Green Apple to make a delicious tangy super juice.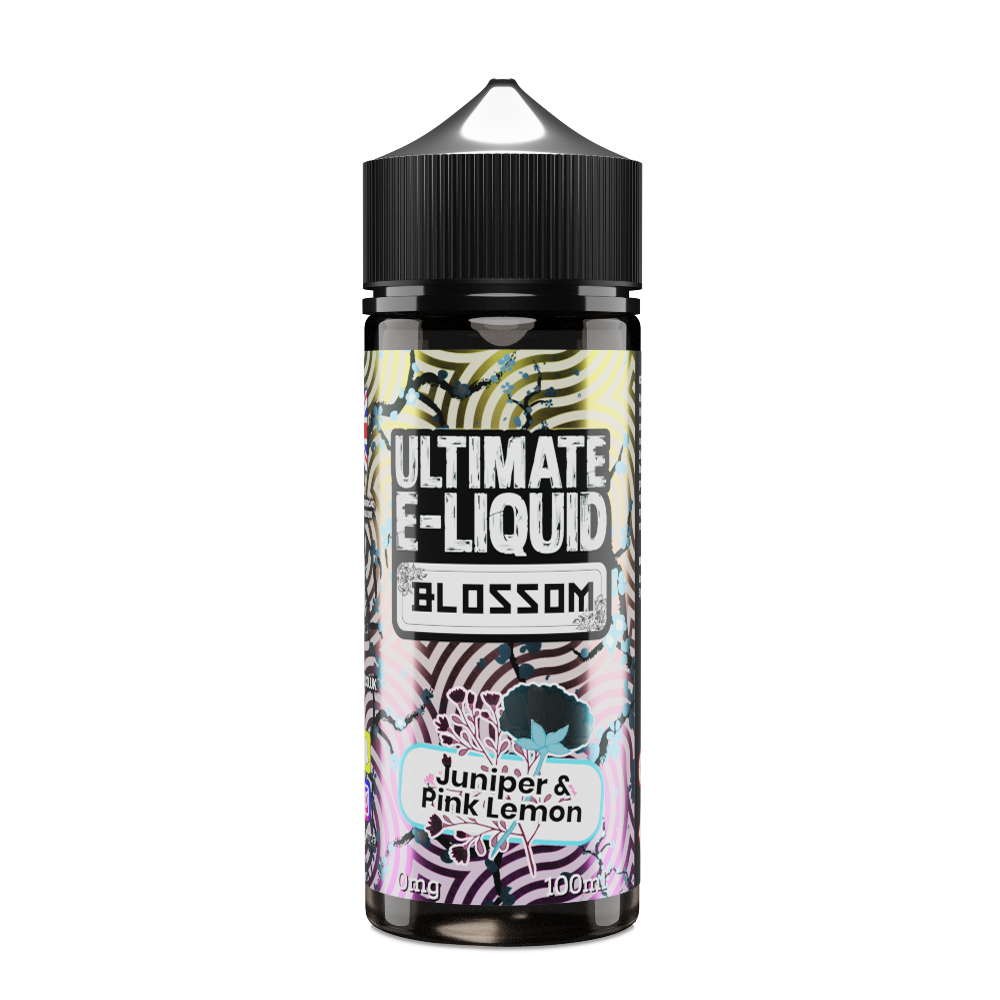 Perfectly tart juniper berries combined with the sweet and zesty Pink Lemonade makes an amazing vape for those looking for a sweet and sour hit.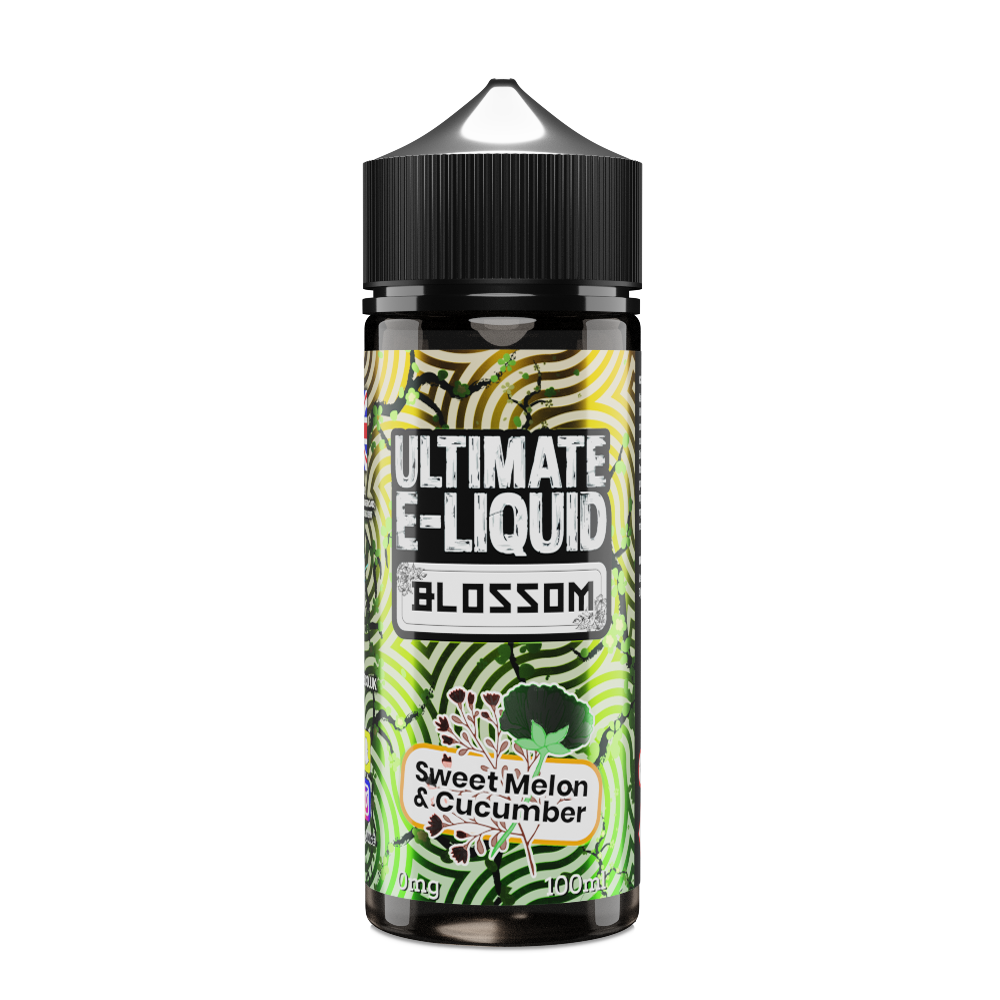 Combining the flavour of a sweet and juicy melon with the super refreshing cool cucumber to give you the perfect everyday vape.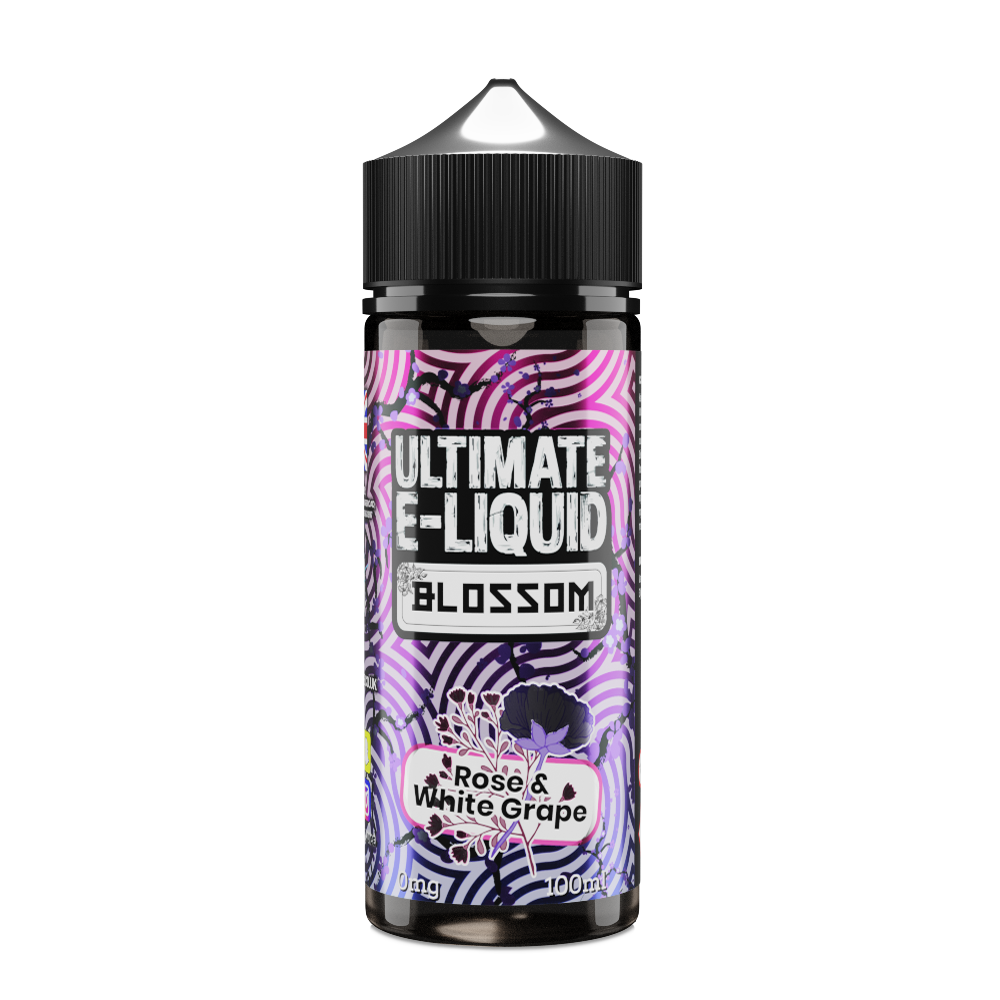 The perfect combination of Aloe and sweet Lychee with a spoonful of rich Pomegranate to make a mouth-watering, thirst quenching vape.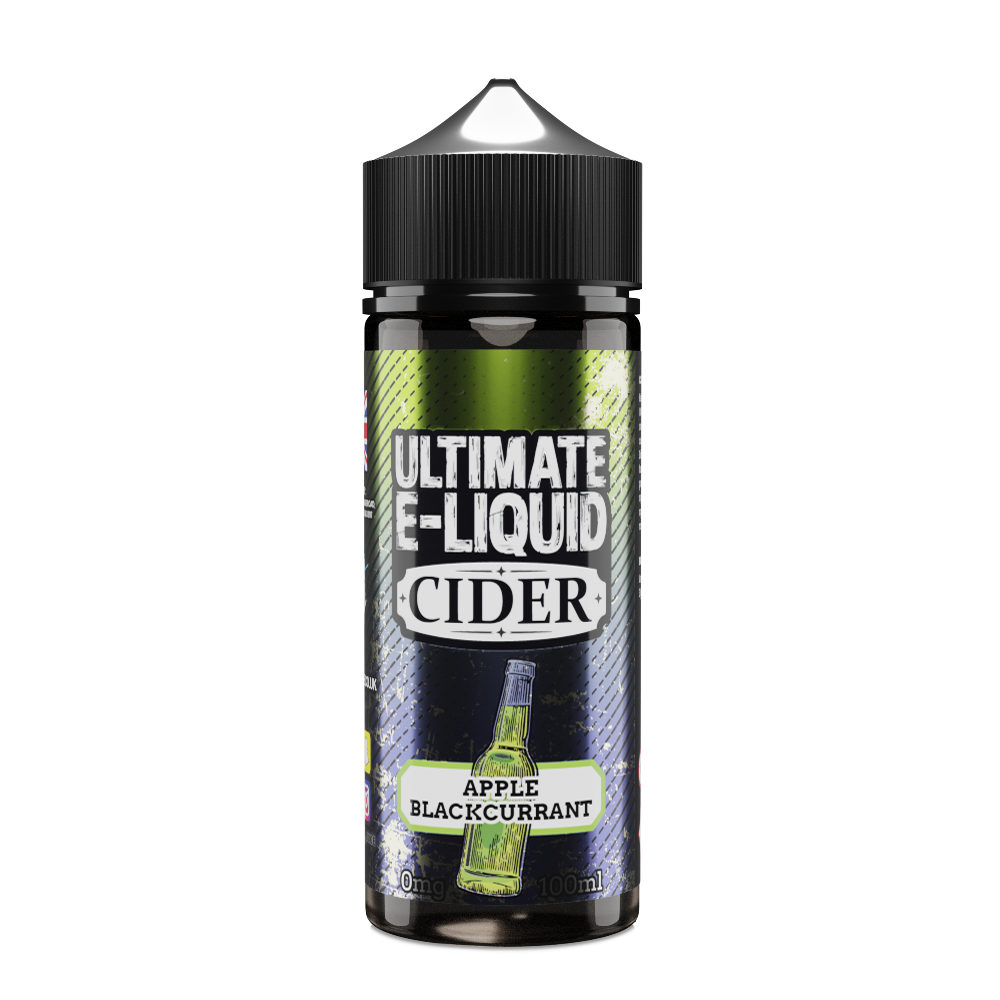 A match made in heaven, what could be better with the crisp bite of apple cider? A dash of sweet bursting blackcurrant.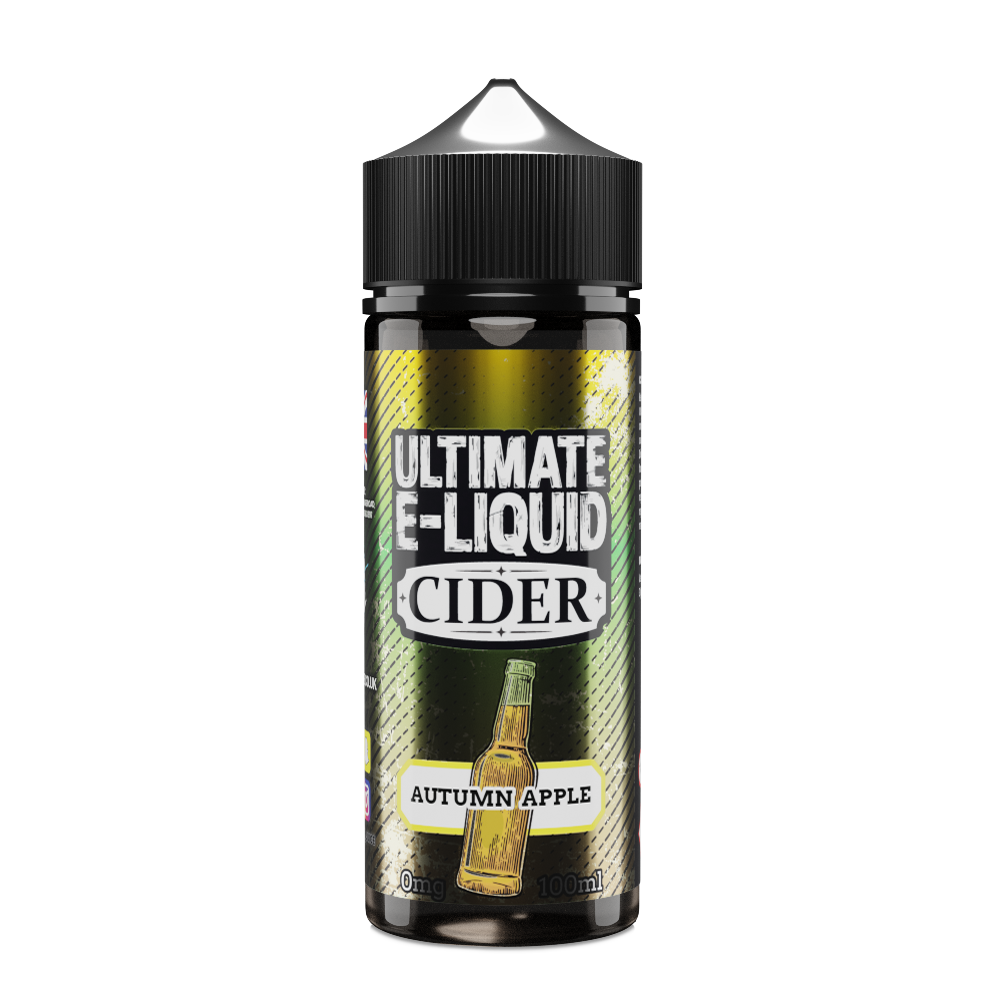 Not a fan of flavoured cider? Don't worry we have something for the purists out there, ripe juicy autumn apples smashed into bubbly perfection.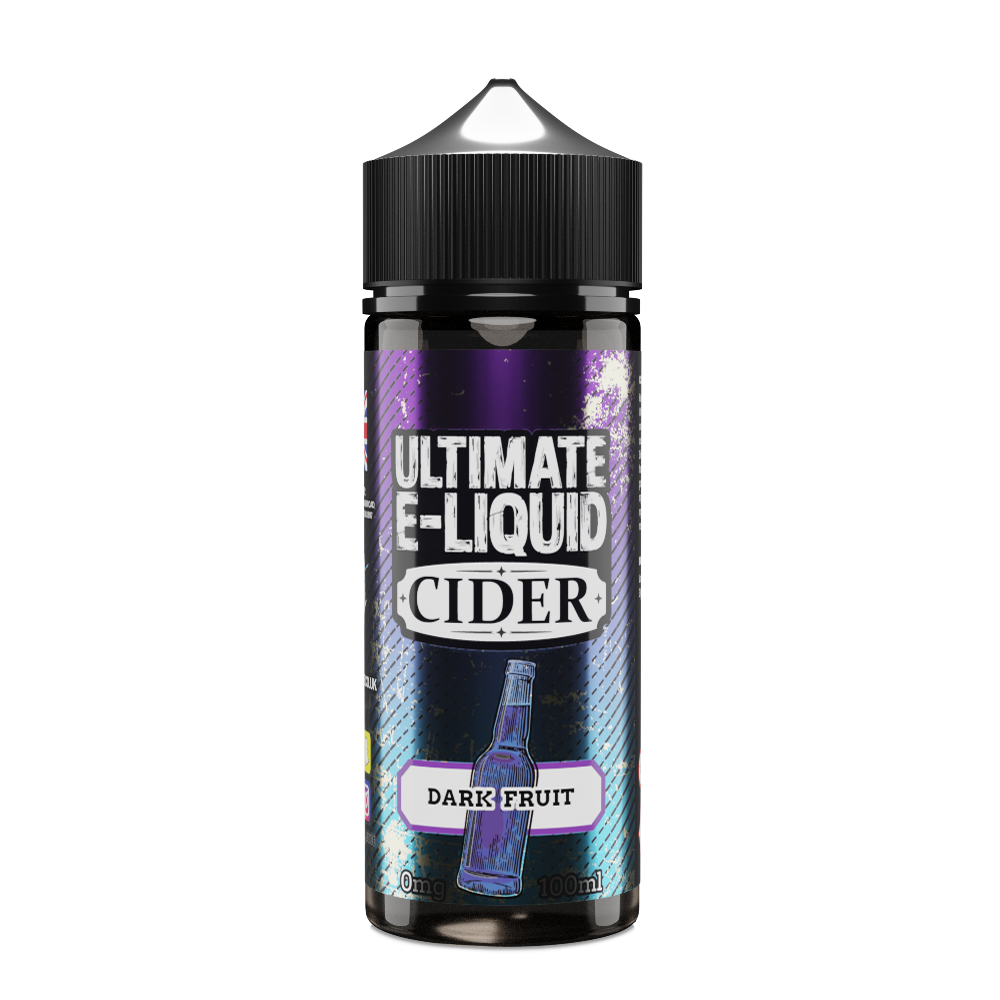 Come to the dark cider… A perfectly balanced mix of dark berries infuses this strong summer favourite.
Something a little different, a fruity perry. A perfect pear that pops and sparkles.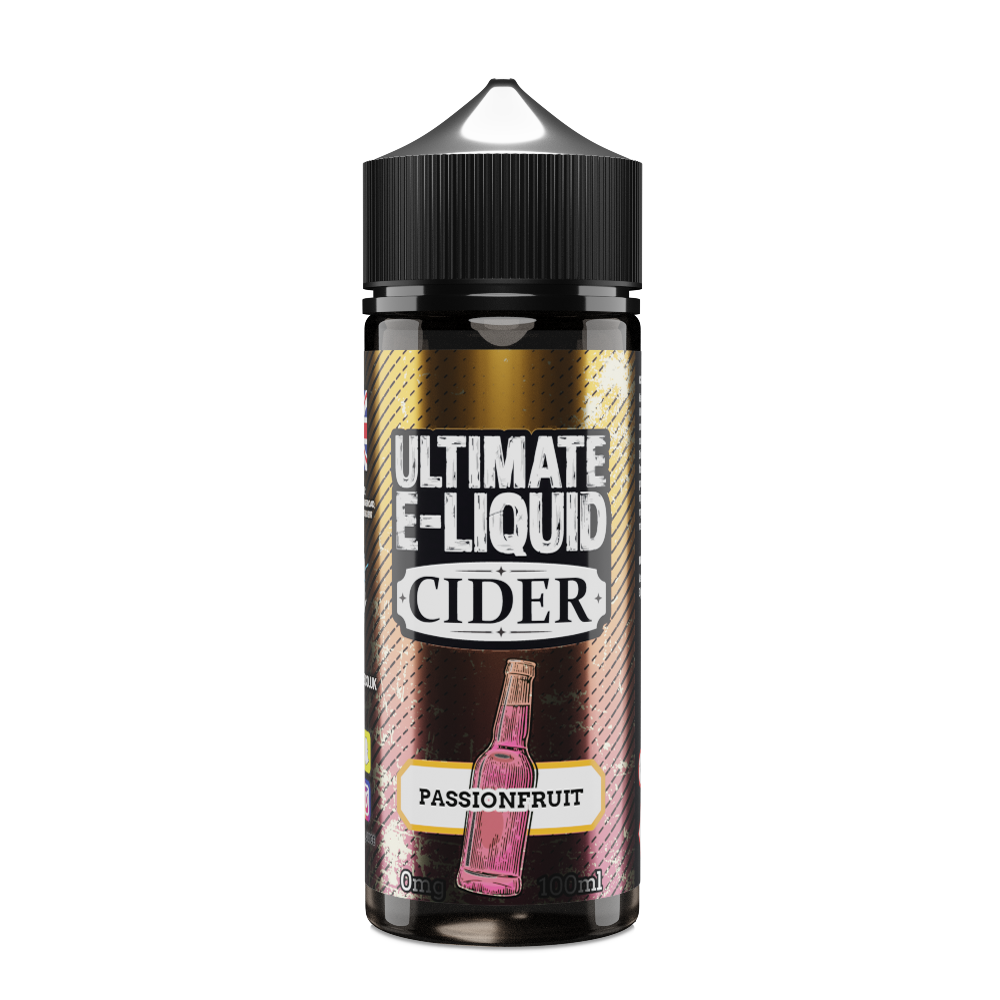 Passionate about good flavour? So are we, try our passionfruit and crisp apple cider mix for yourself.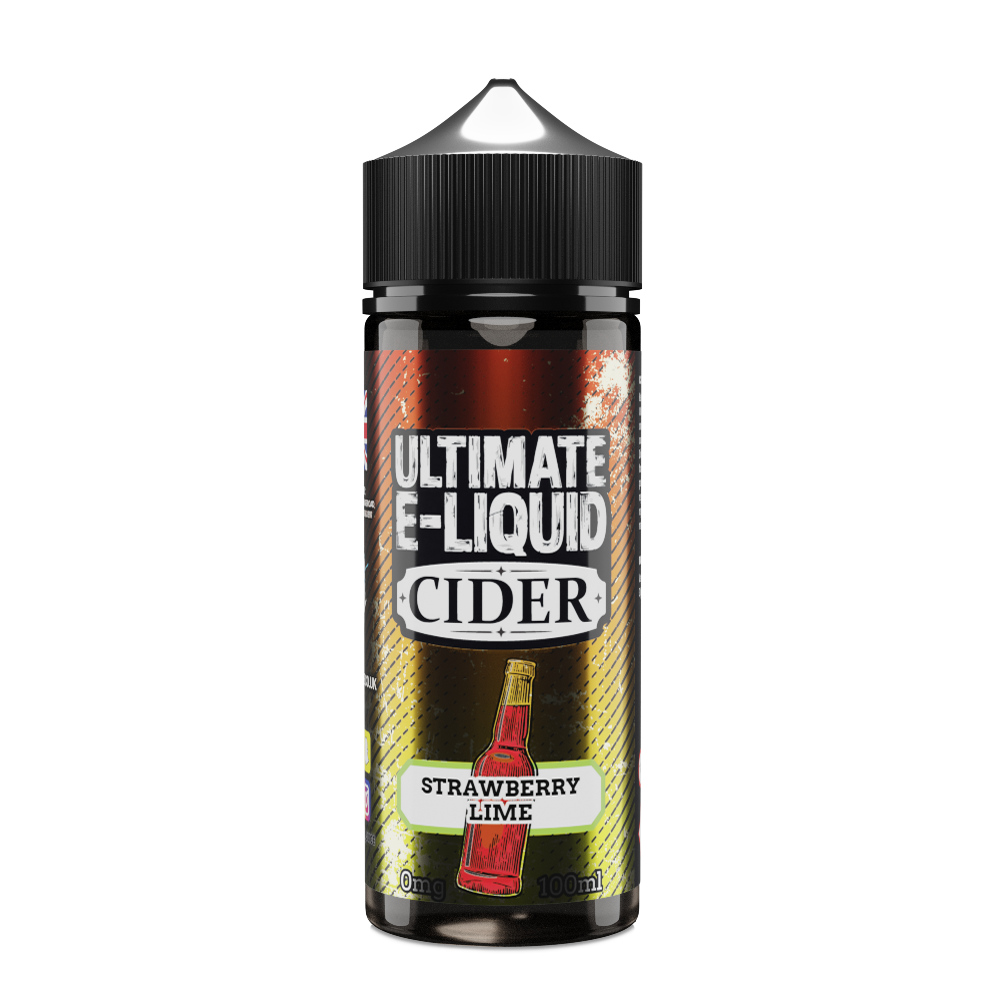 Sweet strawberry, zesty lime with a fresh apple bite, we recommend mixing this with sunshine and relaxation.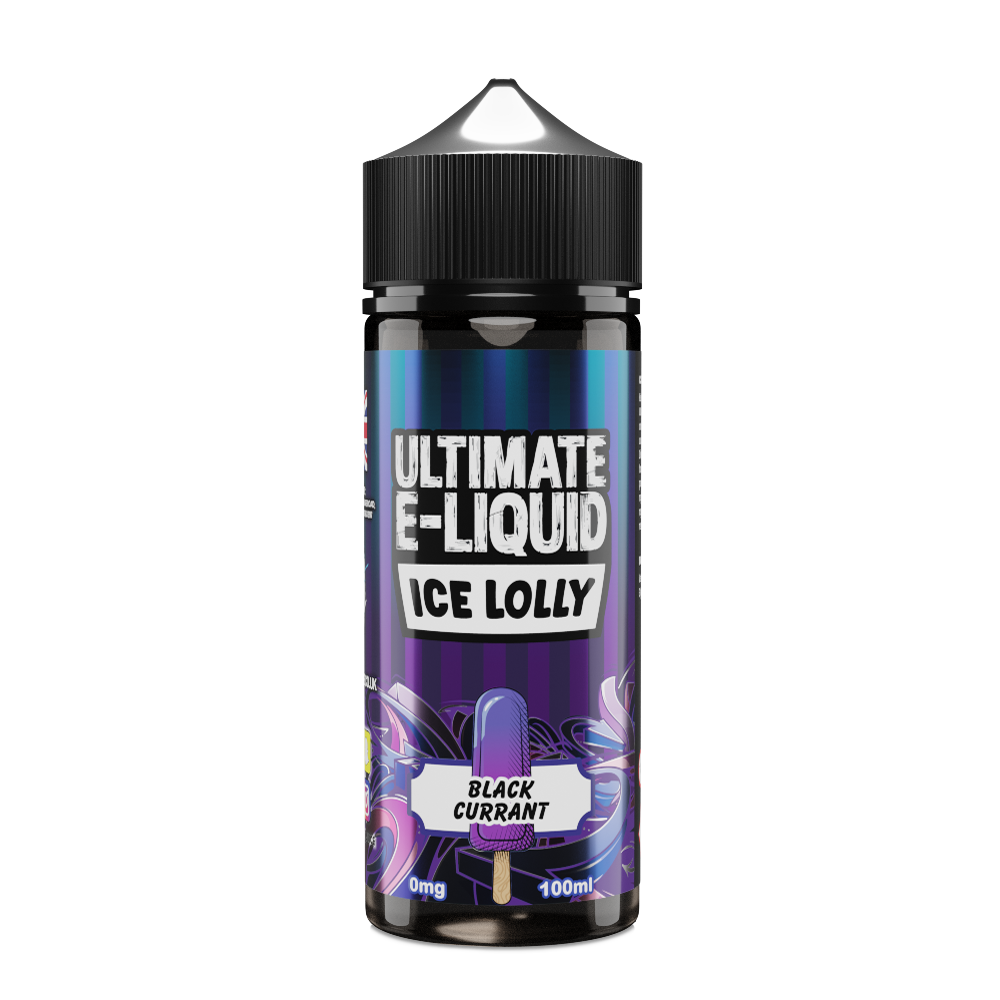 Our strong blackcurrant ice lolly is sweet, succulent & an easy all day vape. If you love fruity flavours this is one you don't want to miss!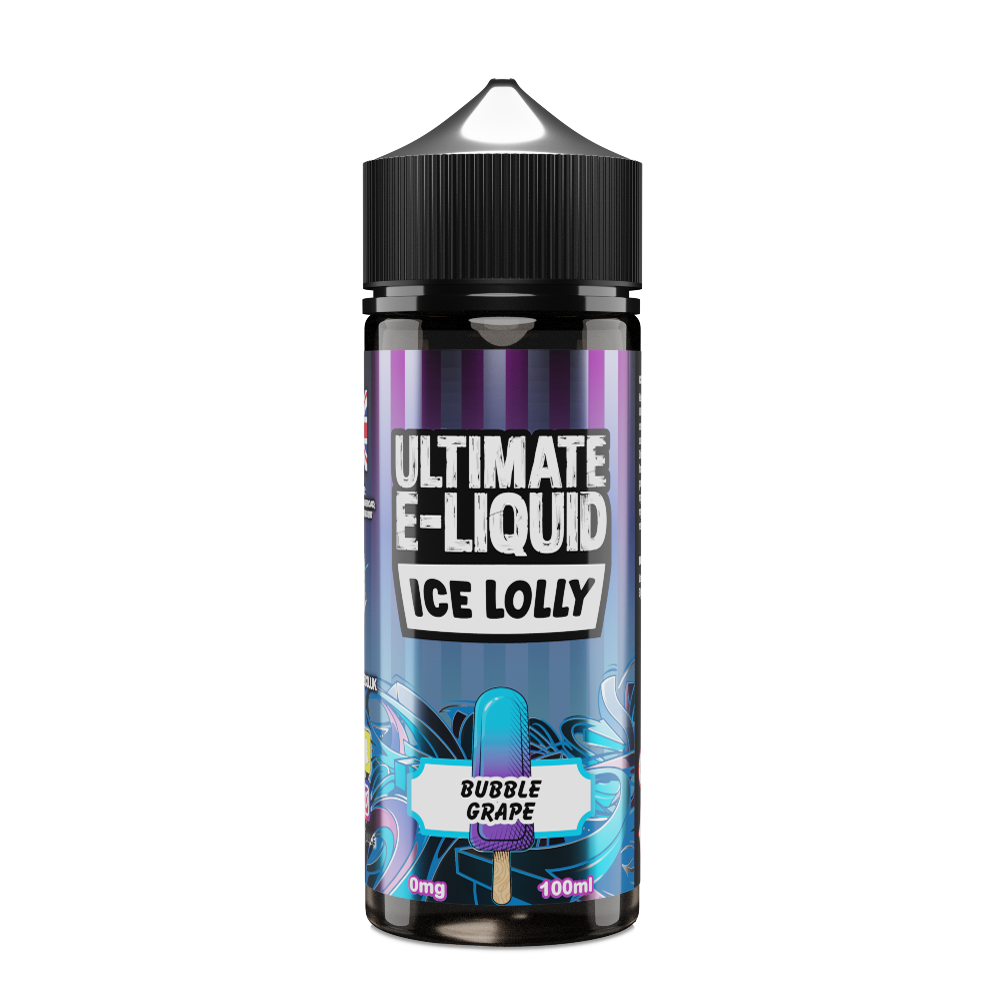 Do you love grape? Bubblegum? Why not try our bubble grape icelolly! Candylicious ice lolly goodness, soon to be your latest all day vape flavour!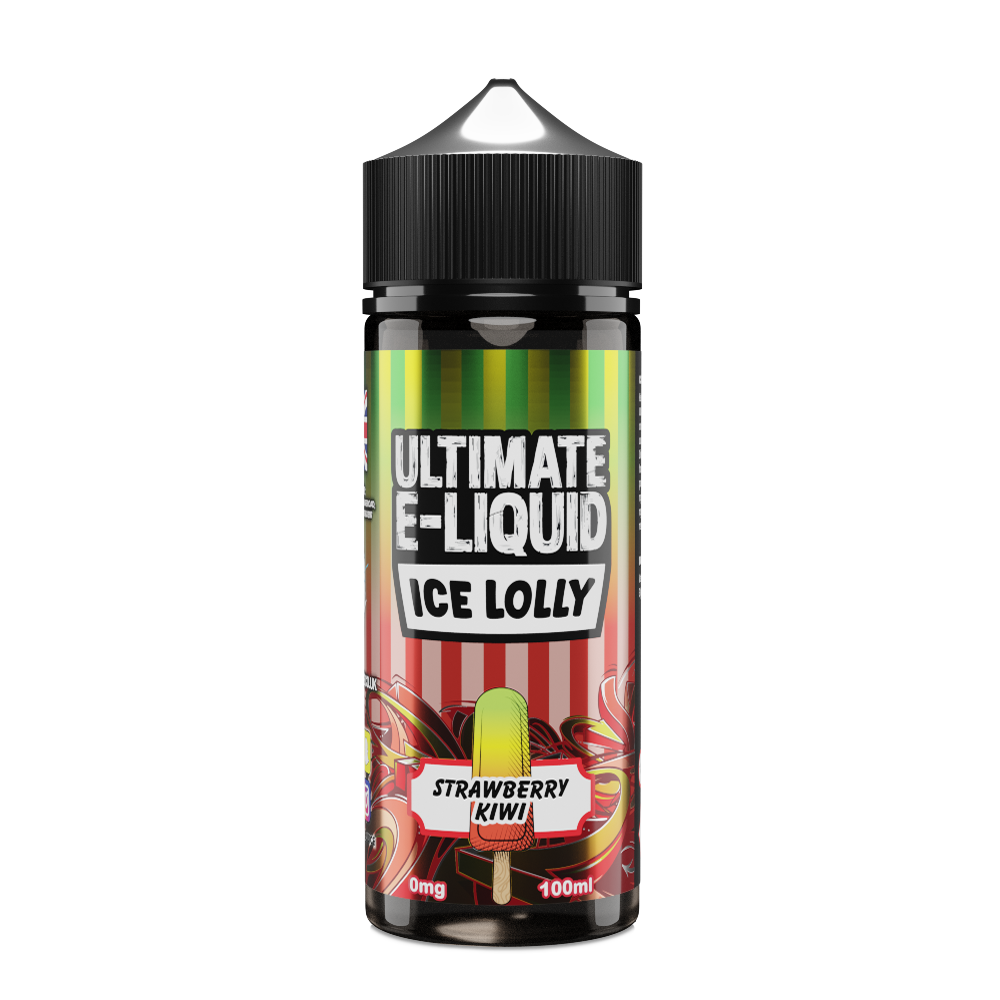 Our perfect combo of sweet strawberry & juicy kiwi is definitely one to add to your favourites. You won't regret it!

Another classic ice lolly that will blow you away with it's superb strawberry flavour. It's creamy, cool & sweet what more could you want!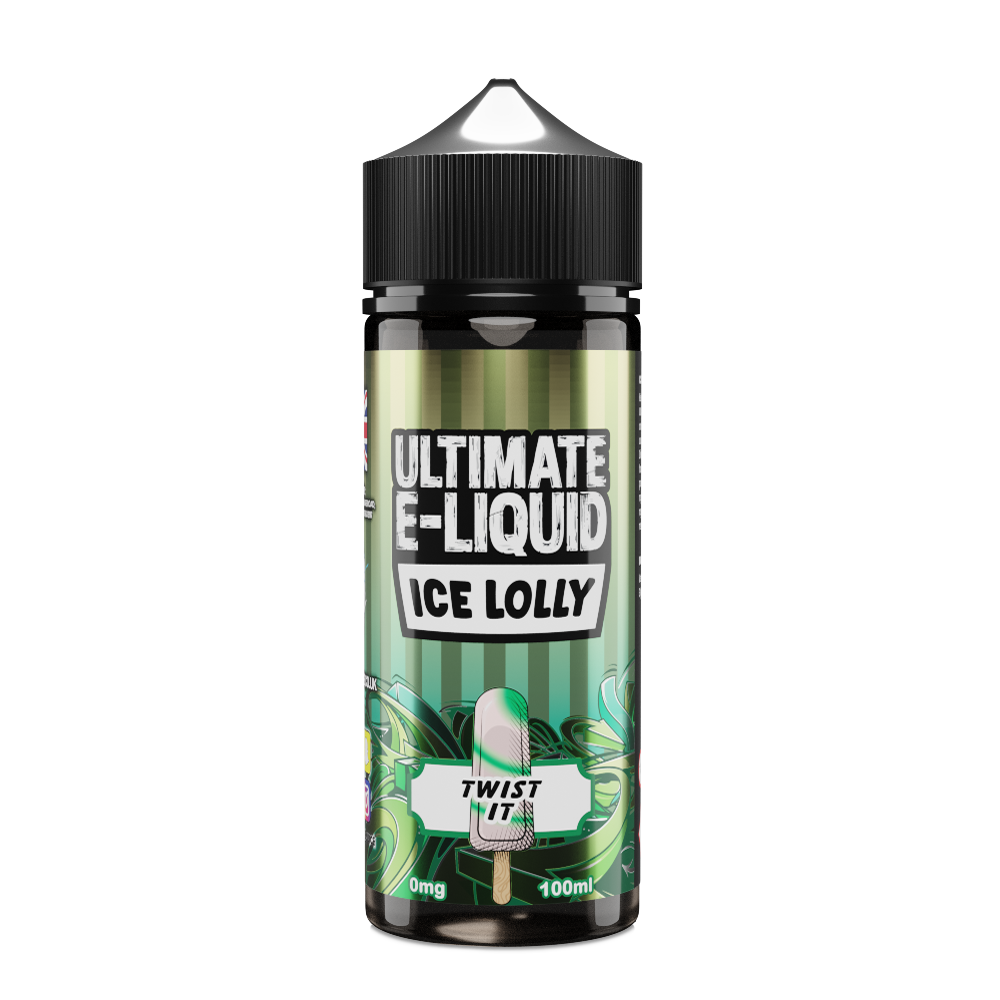 A classic ice lolly flavour, delicious strawberry, zesty lime & the smooth taste of tropical pineapple with a cool finish. A super combo of taste!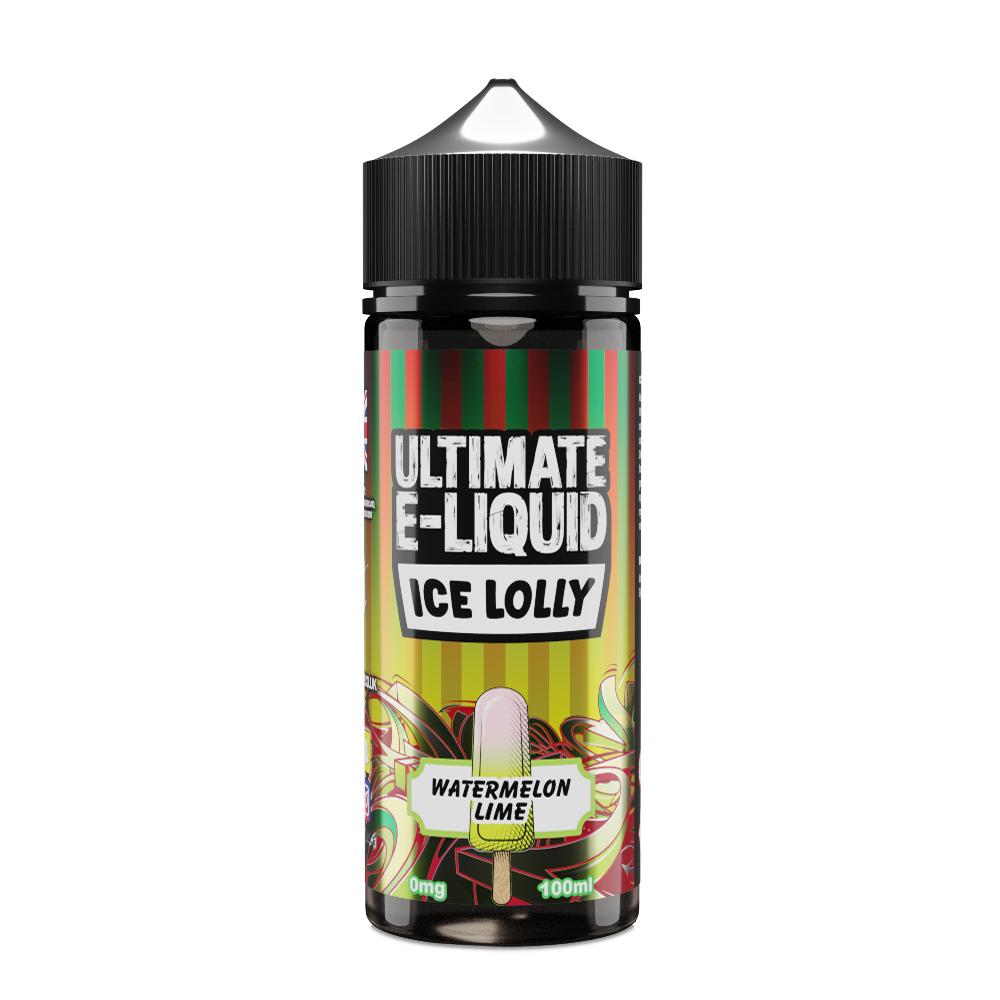 Fresh frozen watermelon combined with zingy lime. Perfect for those hot summer days when you're in need of some refreshment!

Freshly picked blackberries both tart and sweet with a beautiful mix of menthol.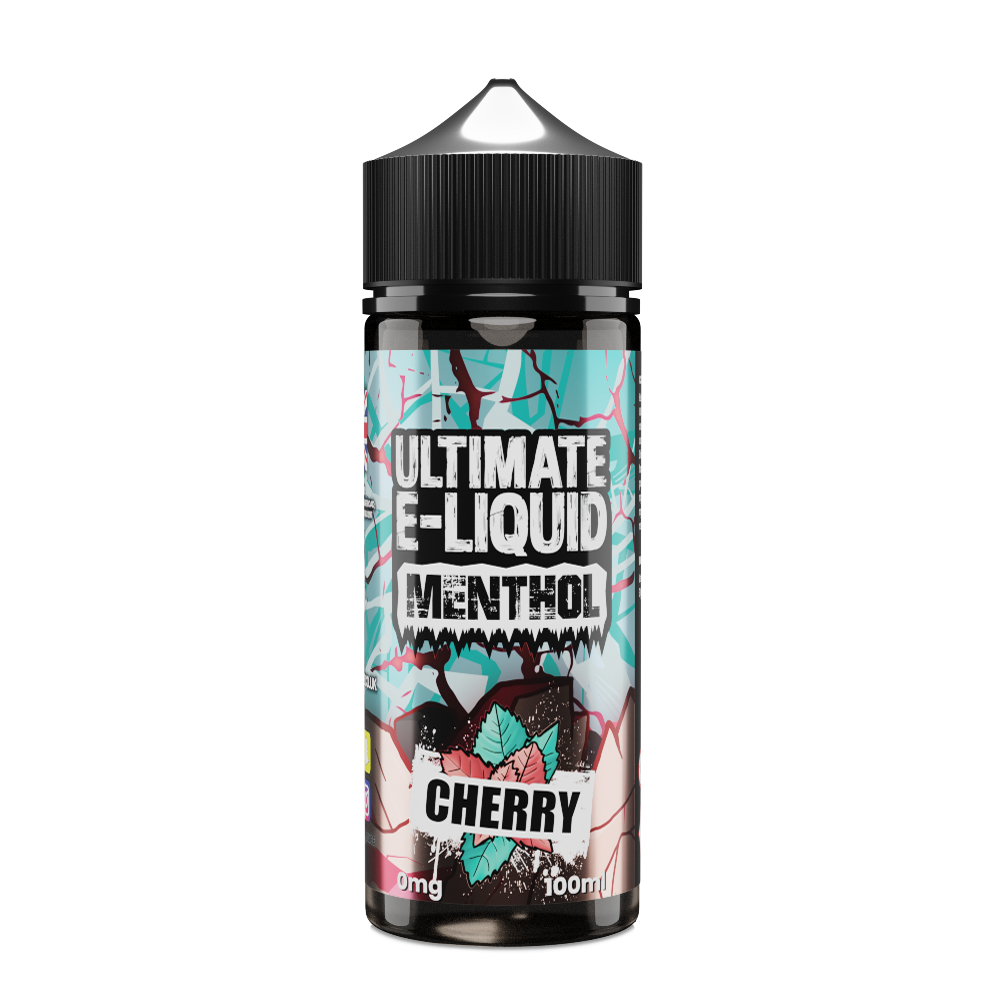 Exquisitely tender cherries blended with menthol to make a charming cherry e-liquid.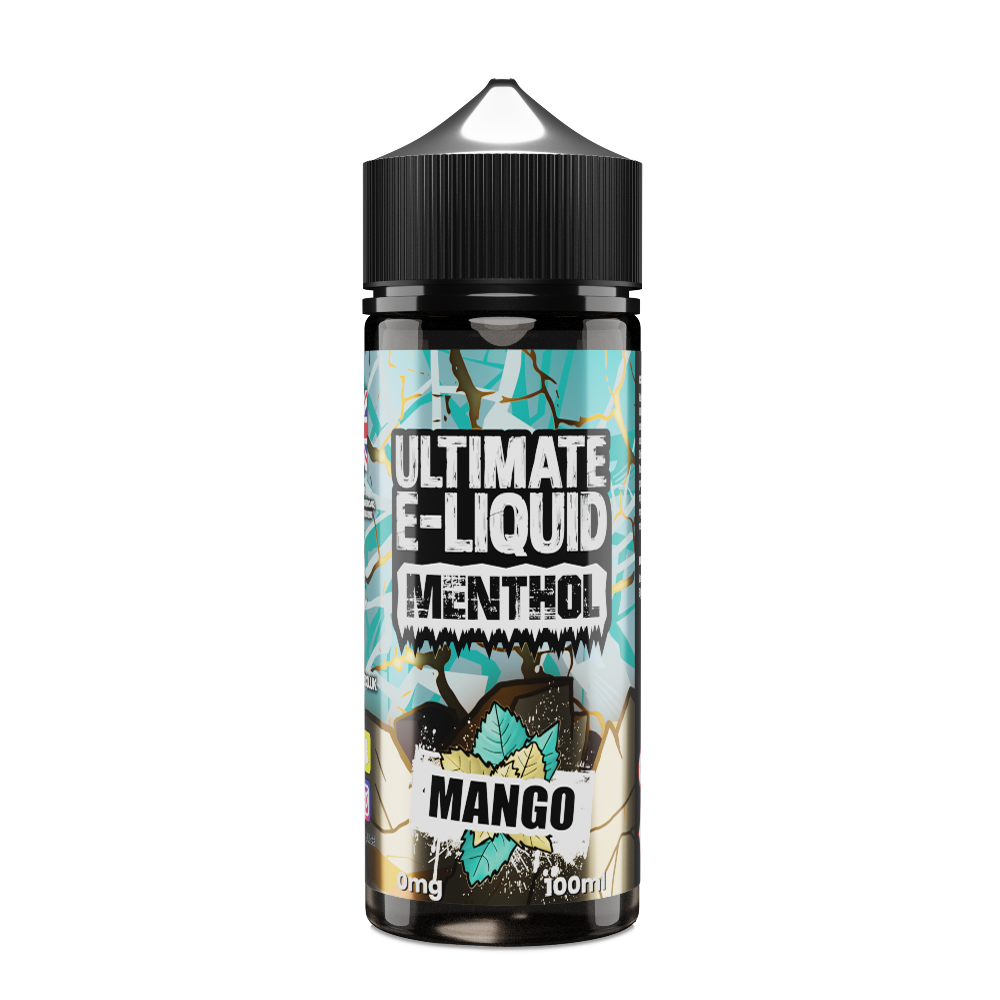 Ripe fleshy mango's mixed with an elegant menthol to make a deliciously refreshing vape.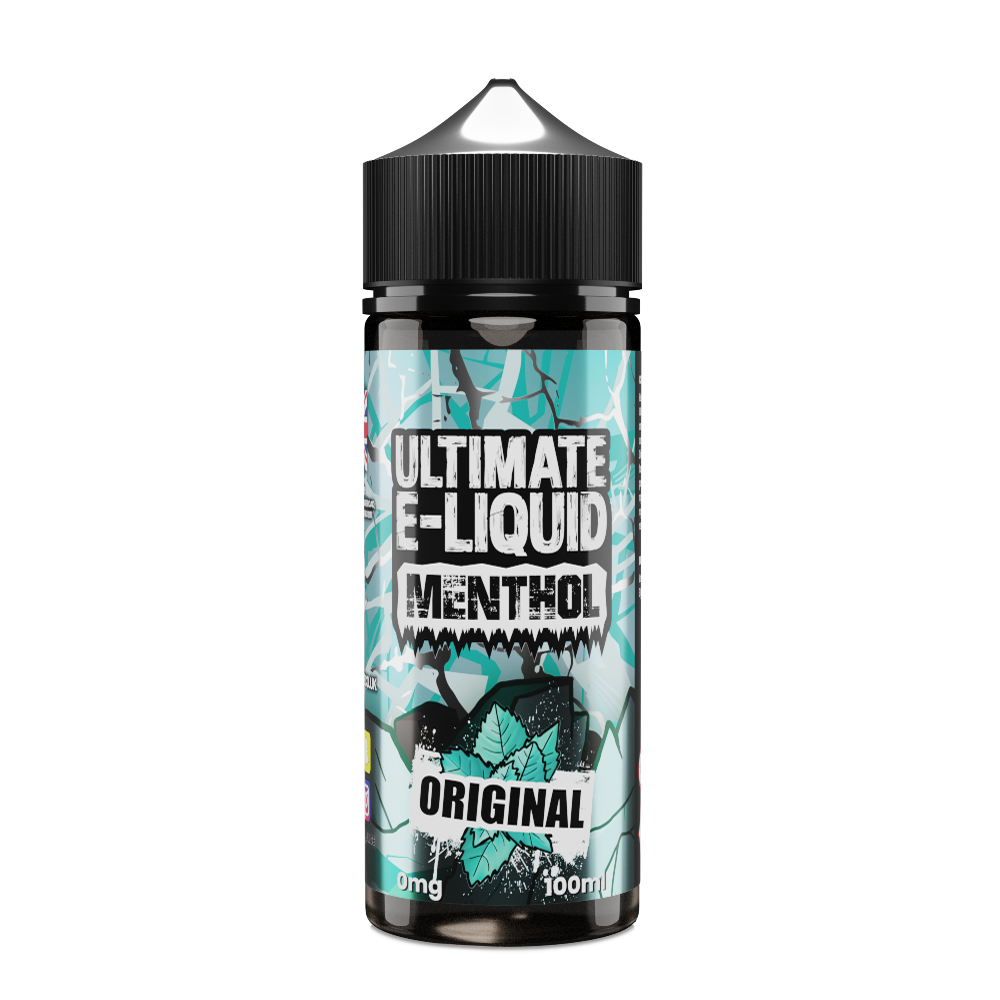 A super fresh, cool, mentally menthol flavour to satisfy your palate, a breath of fresh air.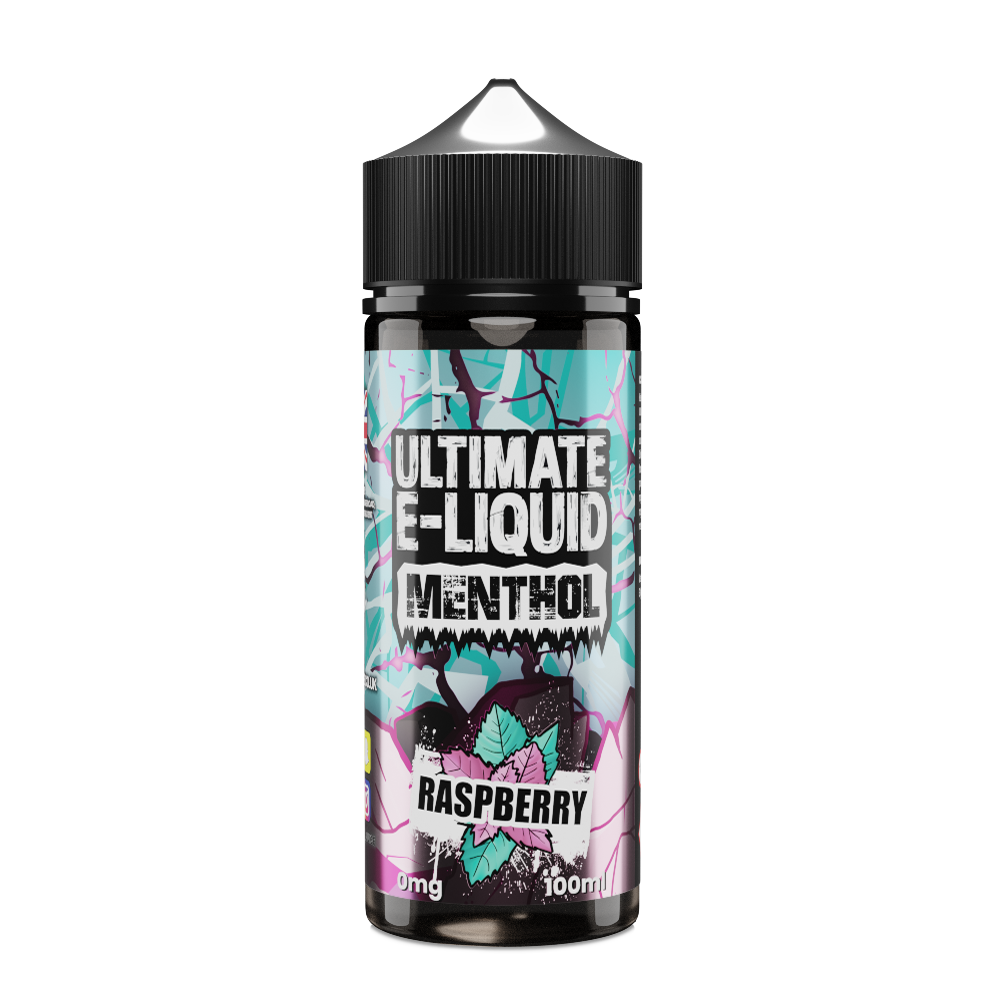 A luscious mix of ripe red raspberries with a nice menthol cooling kick to finish.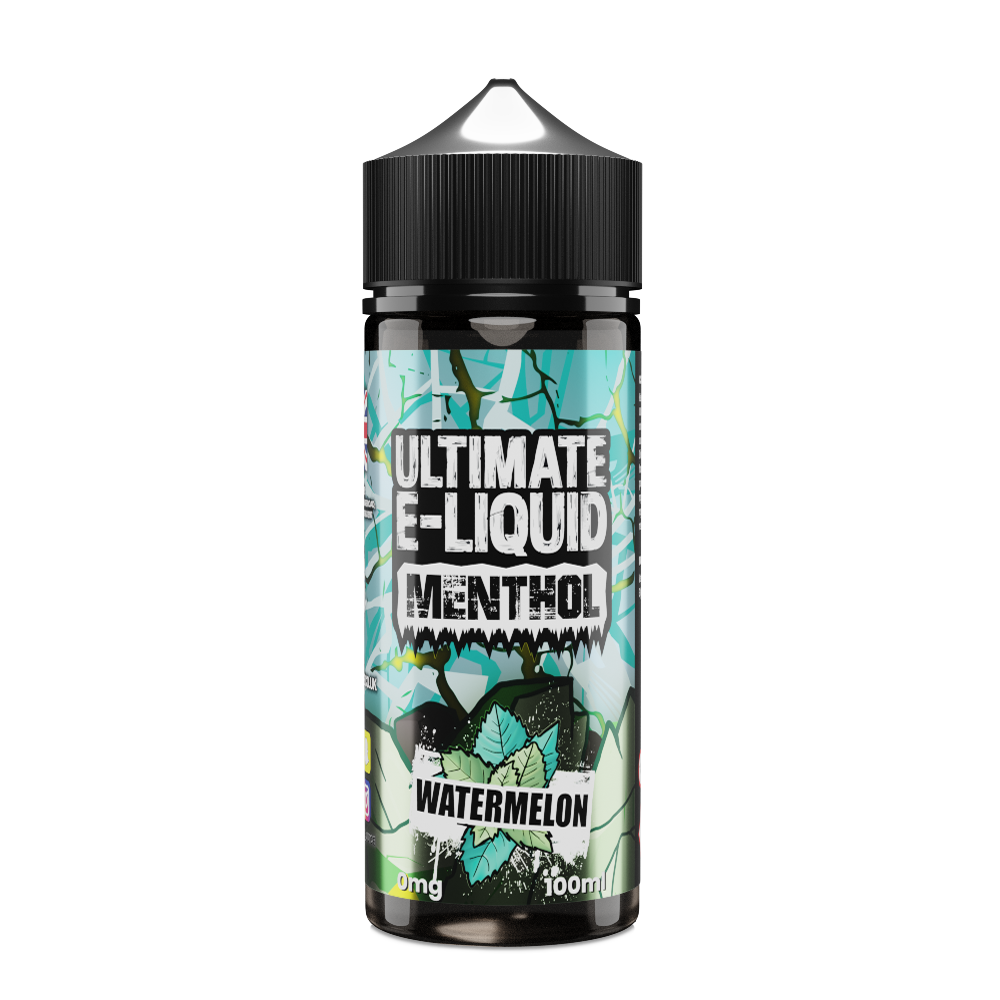 Large juicy watermelons, mashed together with menthol for a perfectly crisp hit.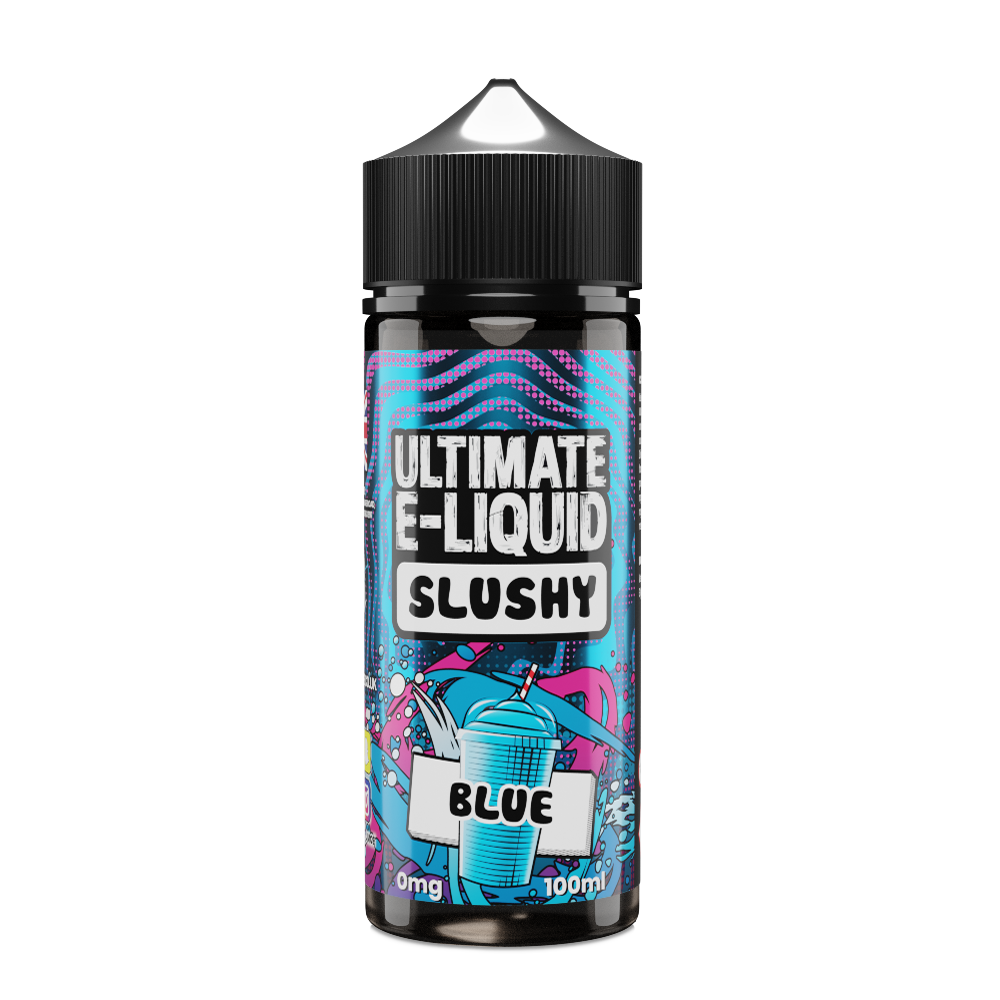 Our classic slushy flavour of blue raspberry, perfectly sweet with a cool after-taste. Truly delicious & soon to be one of your all time favourites!

Our super fresh apple & mango fusion slushy, with refreshing cool flavour tones. If you're a sucker for tropical flavours this one is for you!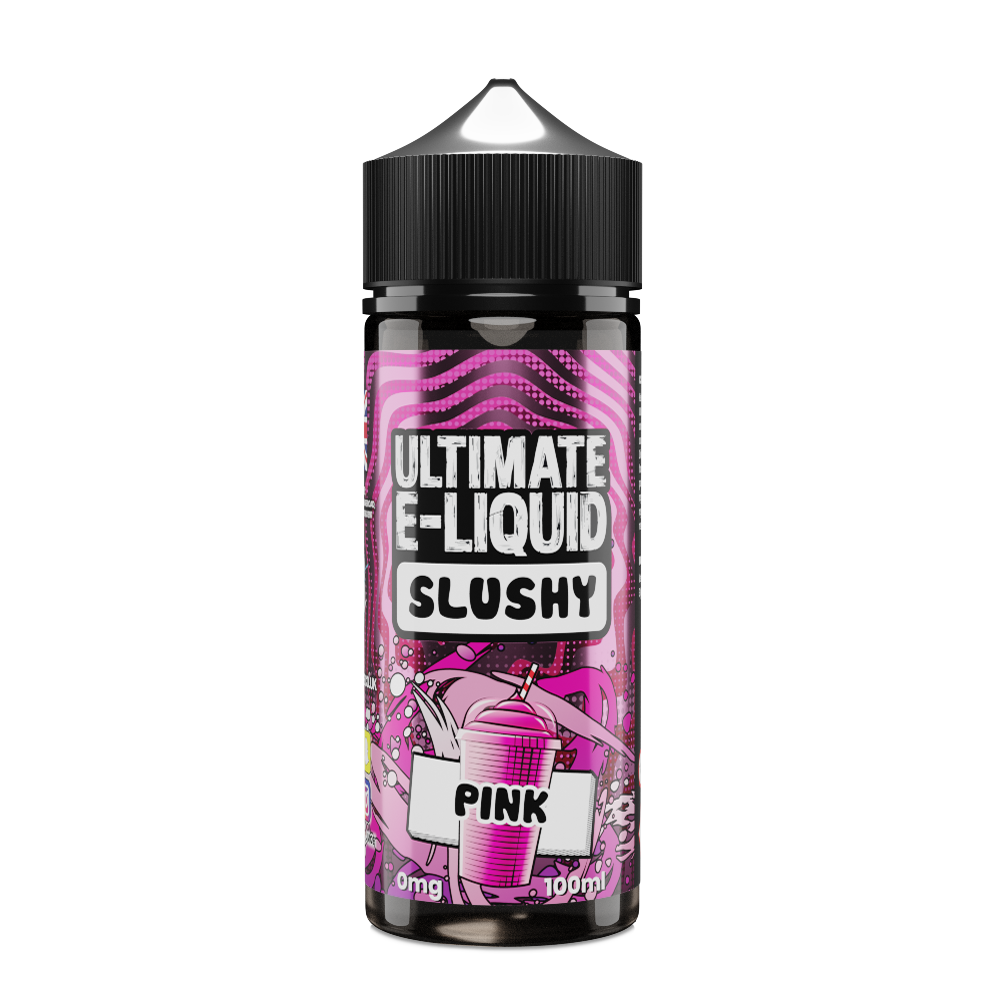 Pink lemonade is a perfect flavour for slushy. It's super addictive & never stops giving you a sweet juicy taste & a delicious cool finish.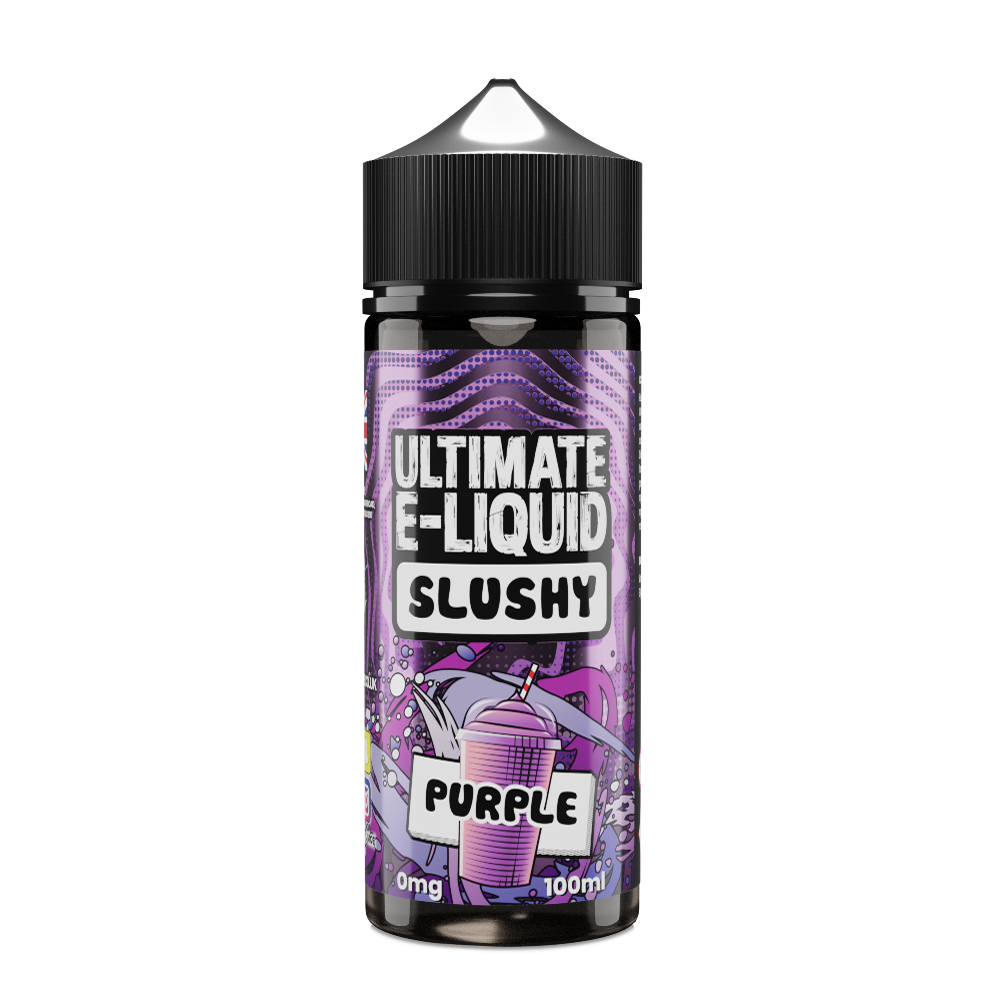 Frozen grapes with a touch of strawberry is something to behold. Strong in taste but an easy all day vape with a cool finish.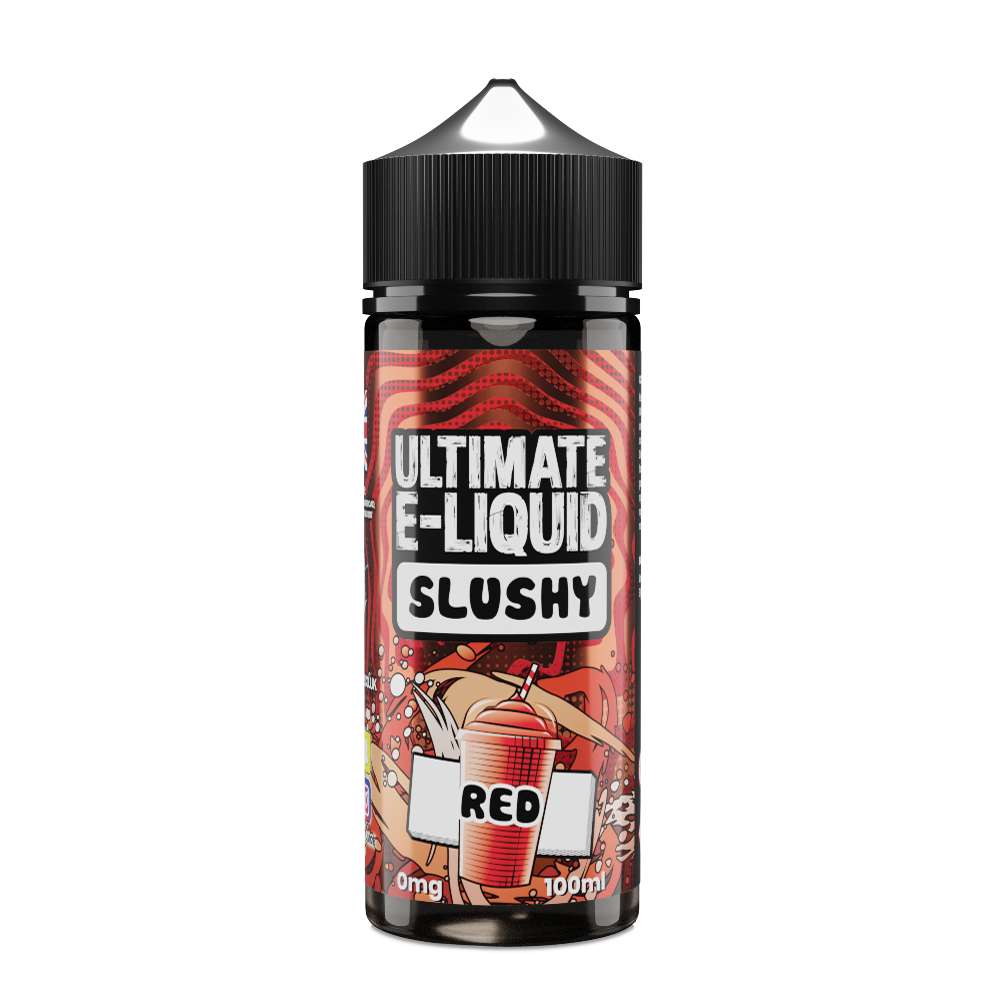 A simple but refreshing taste of strawberry is sometimes all you need. Try out our sweet strawberry slushy, you won't regret it!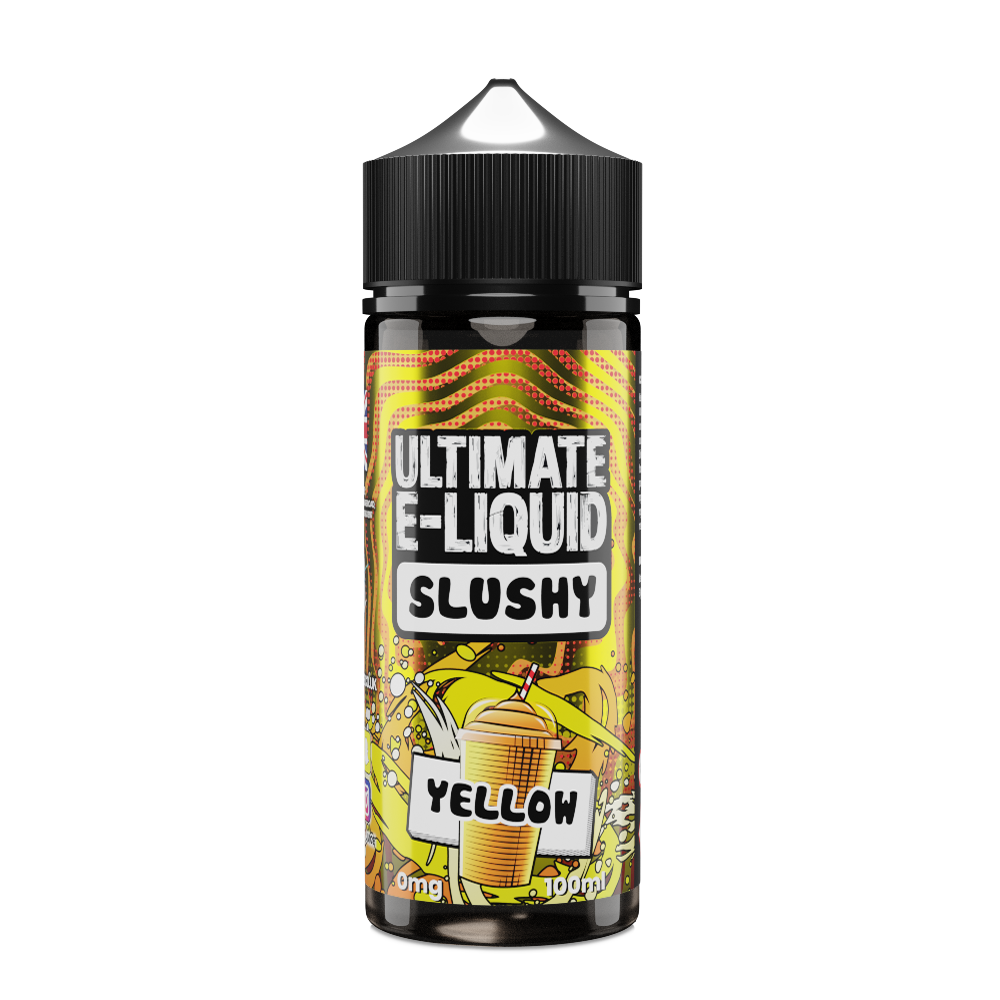 Luscious lemon & lime fused with pineapple to create a sublime slushy experience. You won't want to put your vape down with this one!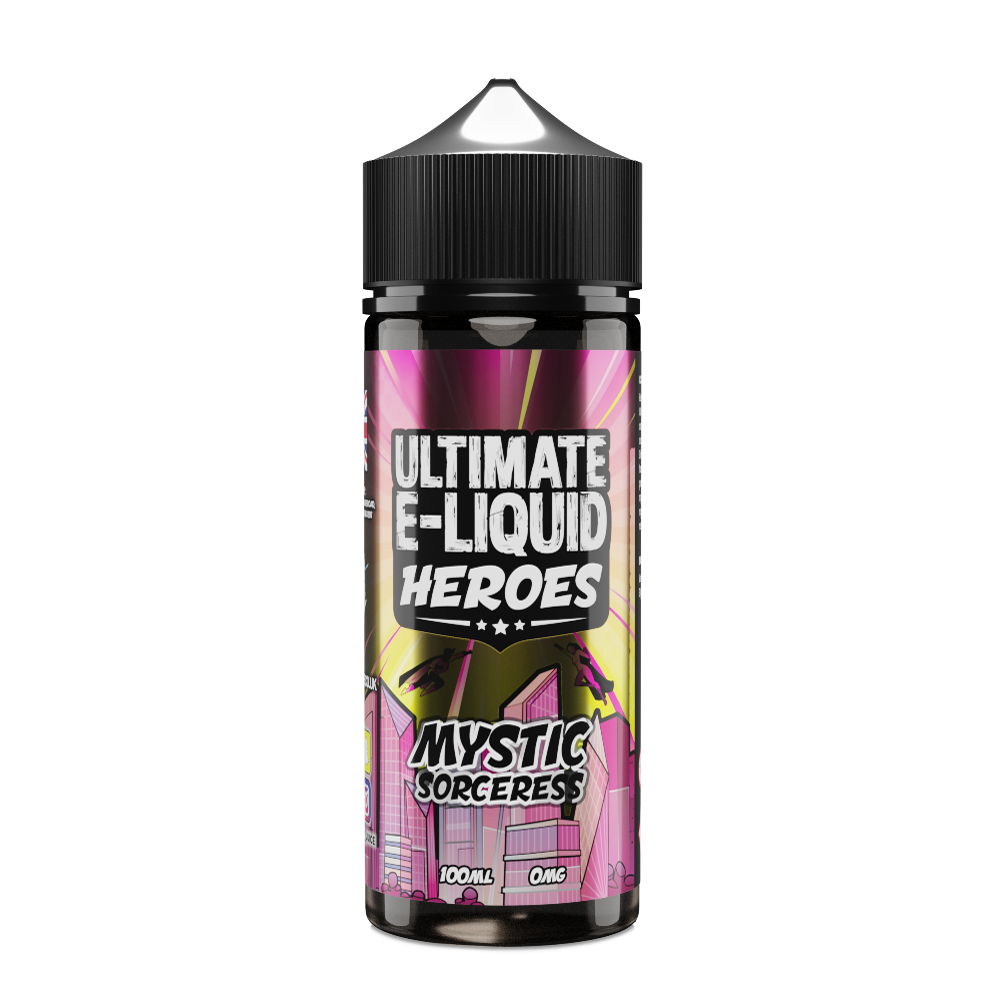 A magical mix of strawberries and cream. The perfect sweet, fruity and creamy mix created by magic!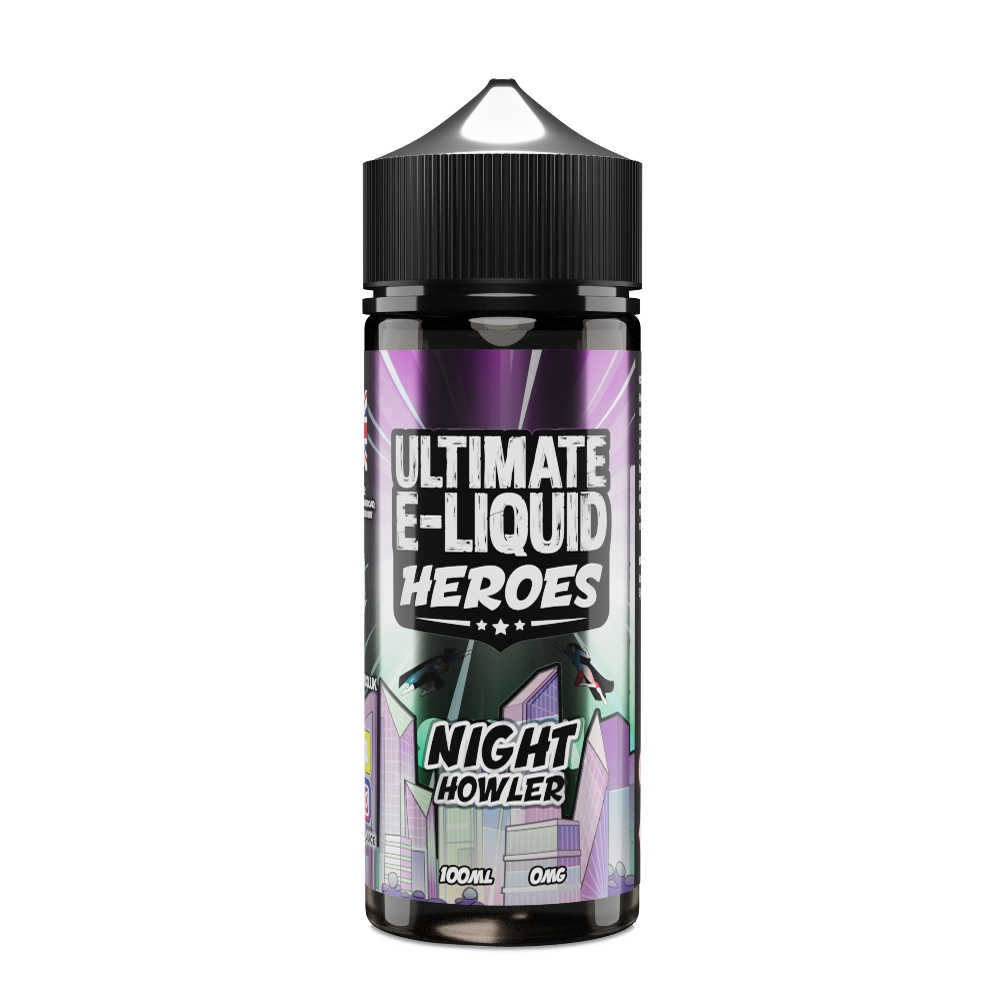 The darkest grapes and juicy red watermelon crushed to make the perfect e-liquid that will make you howl for more.

Pungent ripe raspberries with the perfect helping of pear and mixed berries, a pure surge of heroism.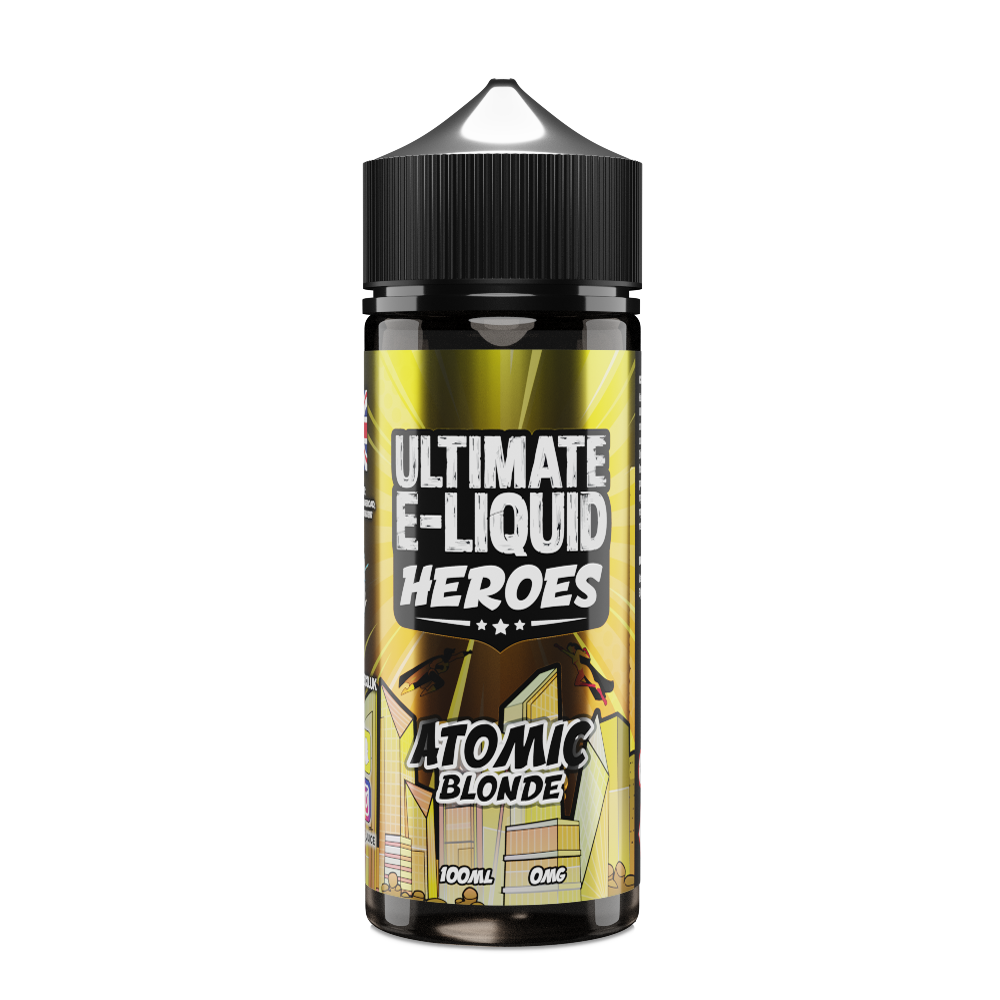 Atomic Lemons, crushed digestive biscuit with a creamy finish, a superb lemon blondie mix.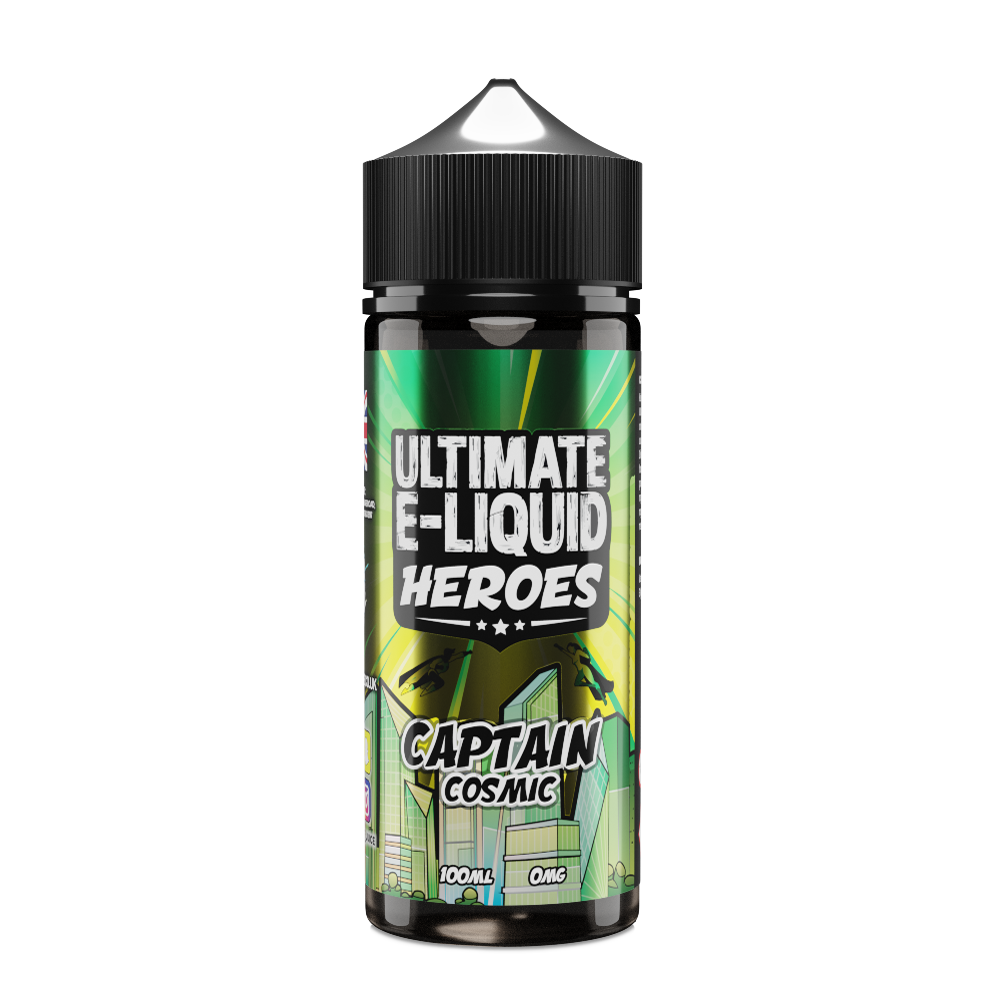 Tropical mangos, Sweet guava and punchy pineapple, combined to make a truly cosmic all day vape.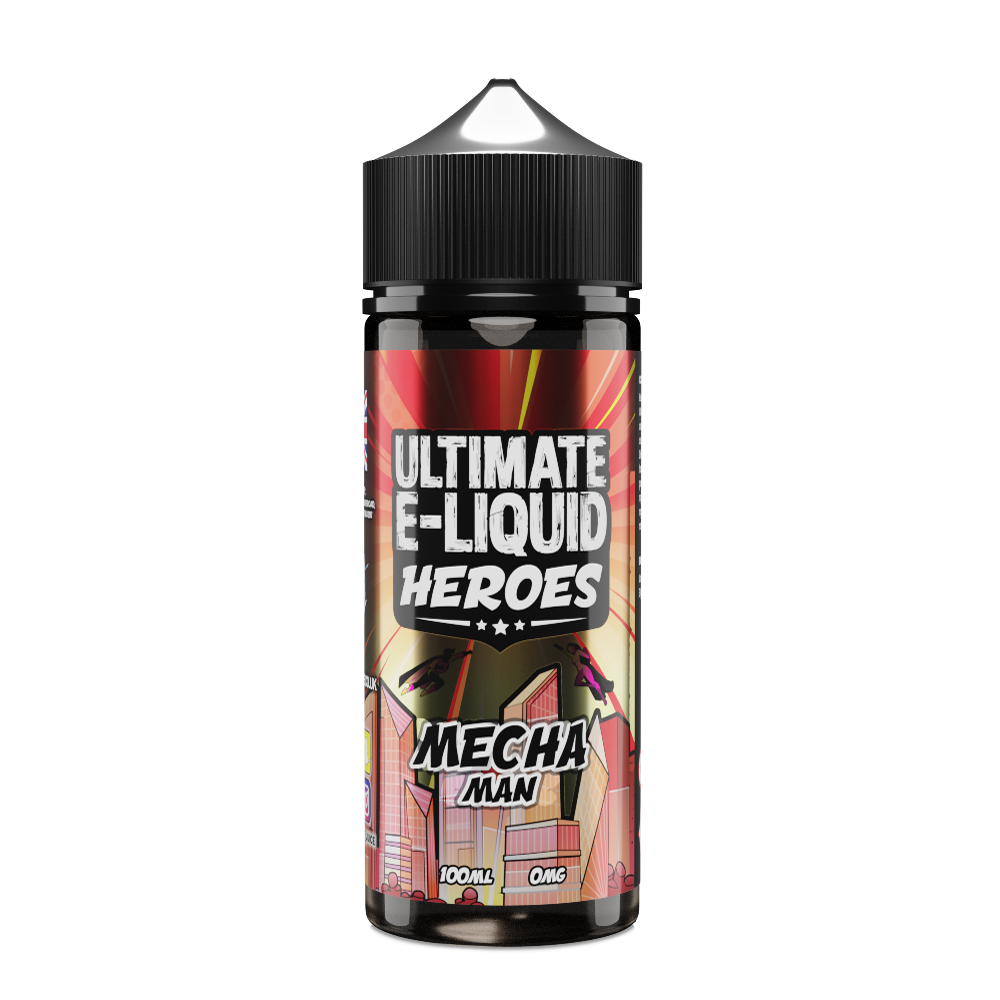 Tart and zingy cranberries, juicy mangos and zesty orange smashed together by the muscles of Mecha Man.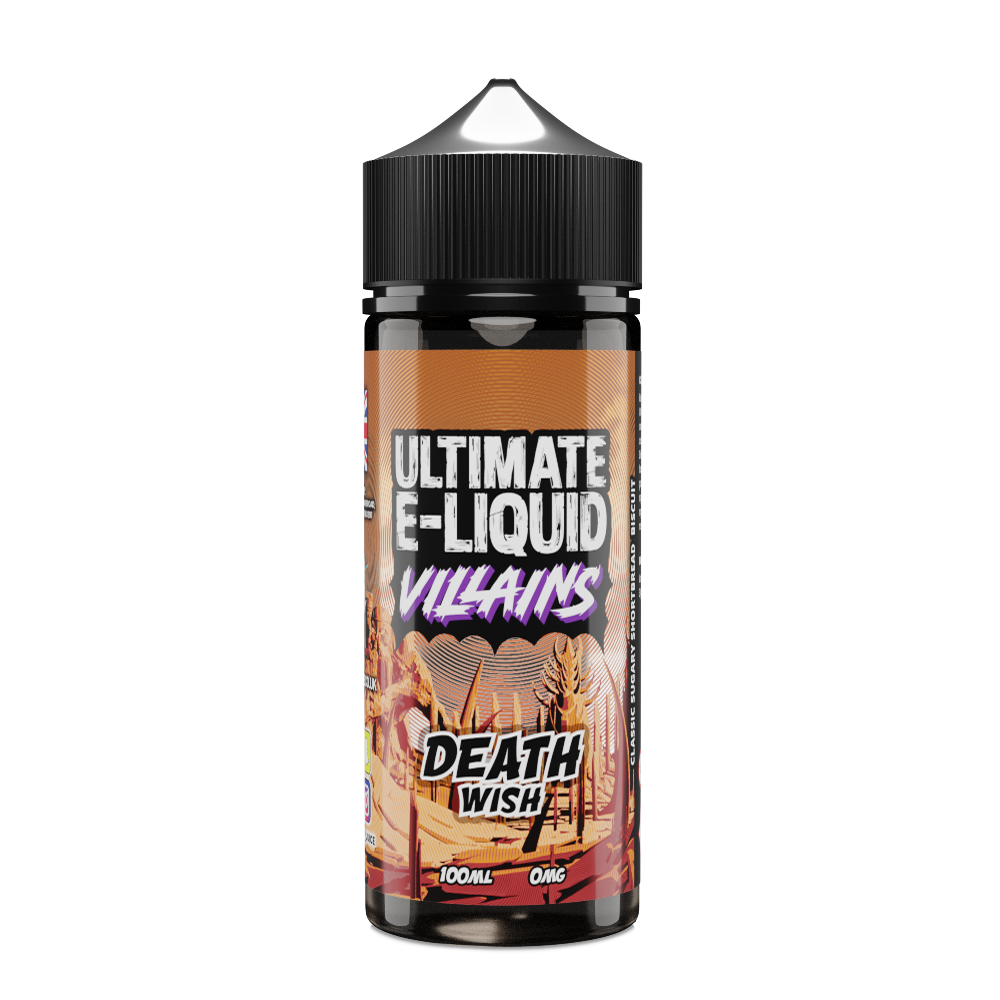 Our classic sugary shortbread flavour is enough to tempt even the biggest villain. Try it now! Or do you have a death wish?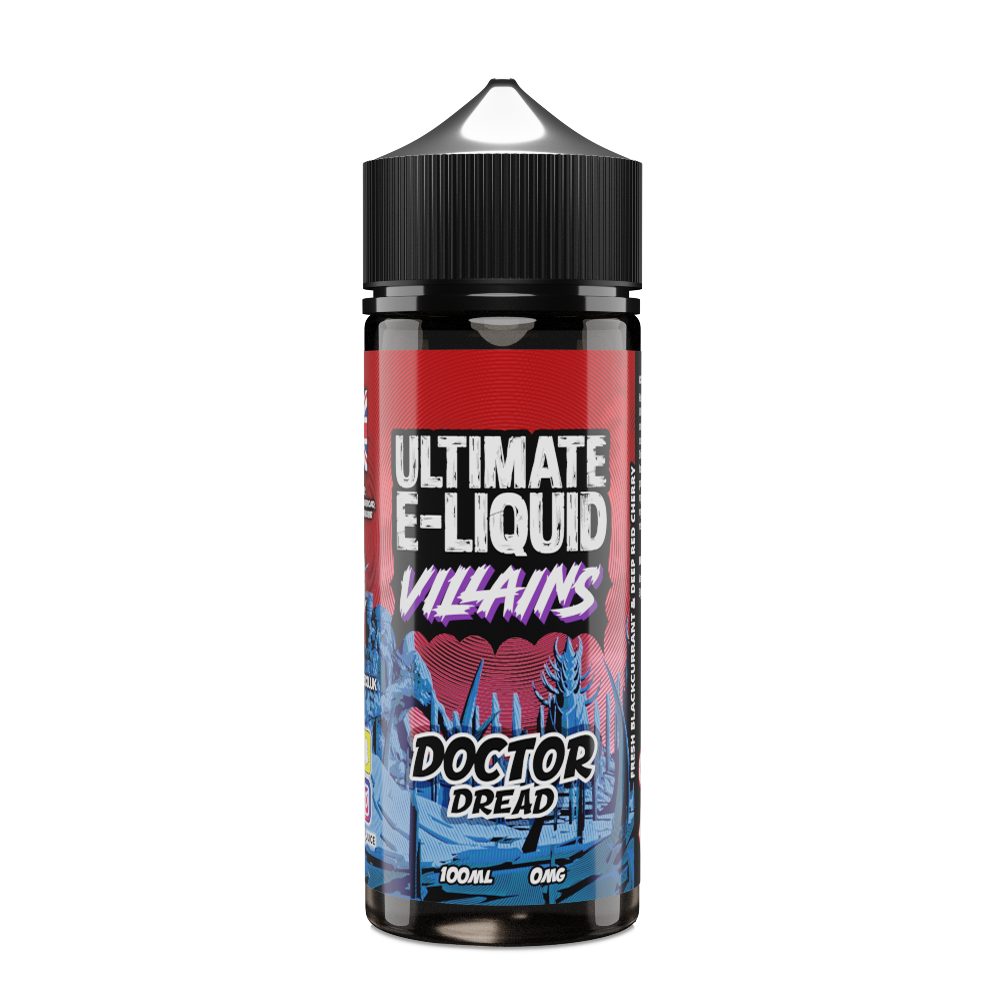 Fresh blackcurrants with a blast of ice and a devilish helping of deep red cherries that will tempt Doctor Dread himself.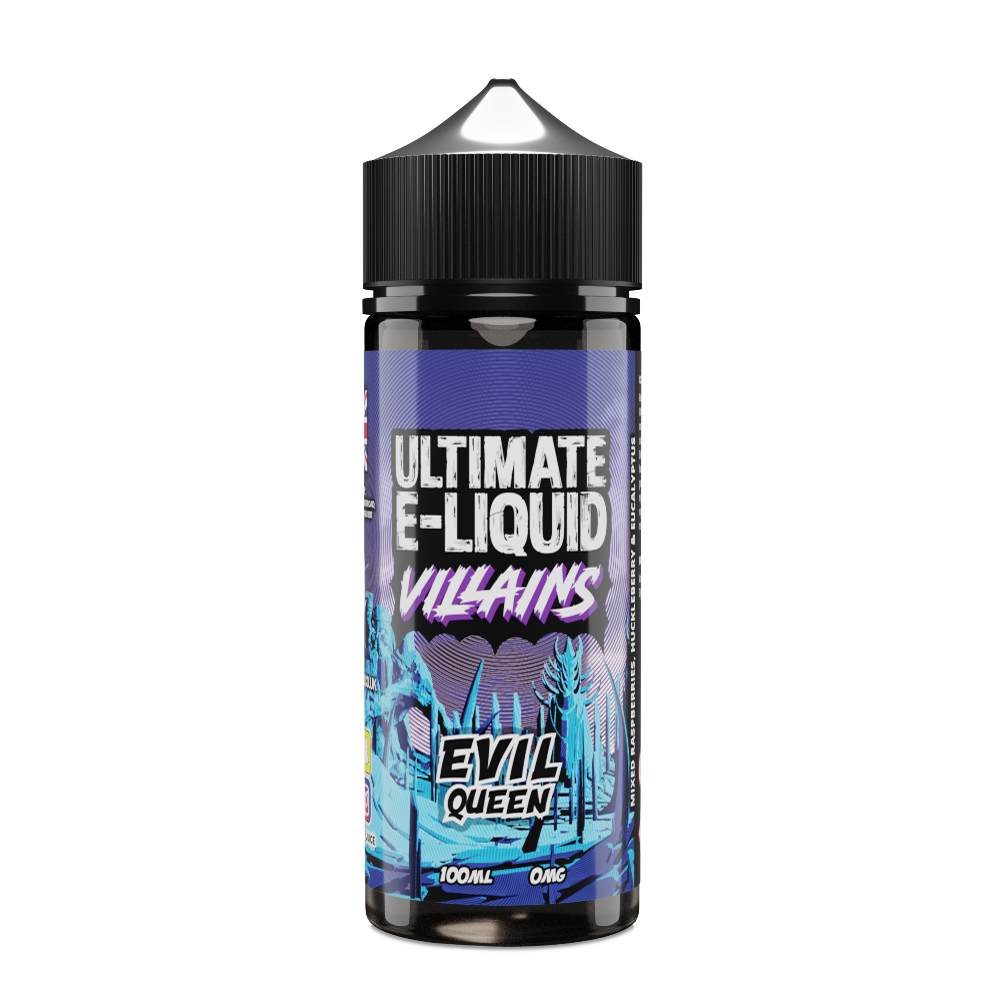 At The Evil Queen's request this concoction was created. Juicy mixed raspberries, huckleberries and a hint of anise.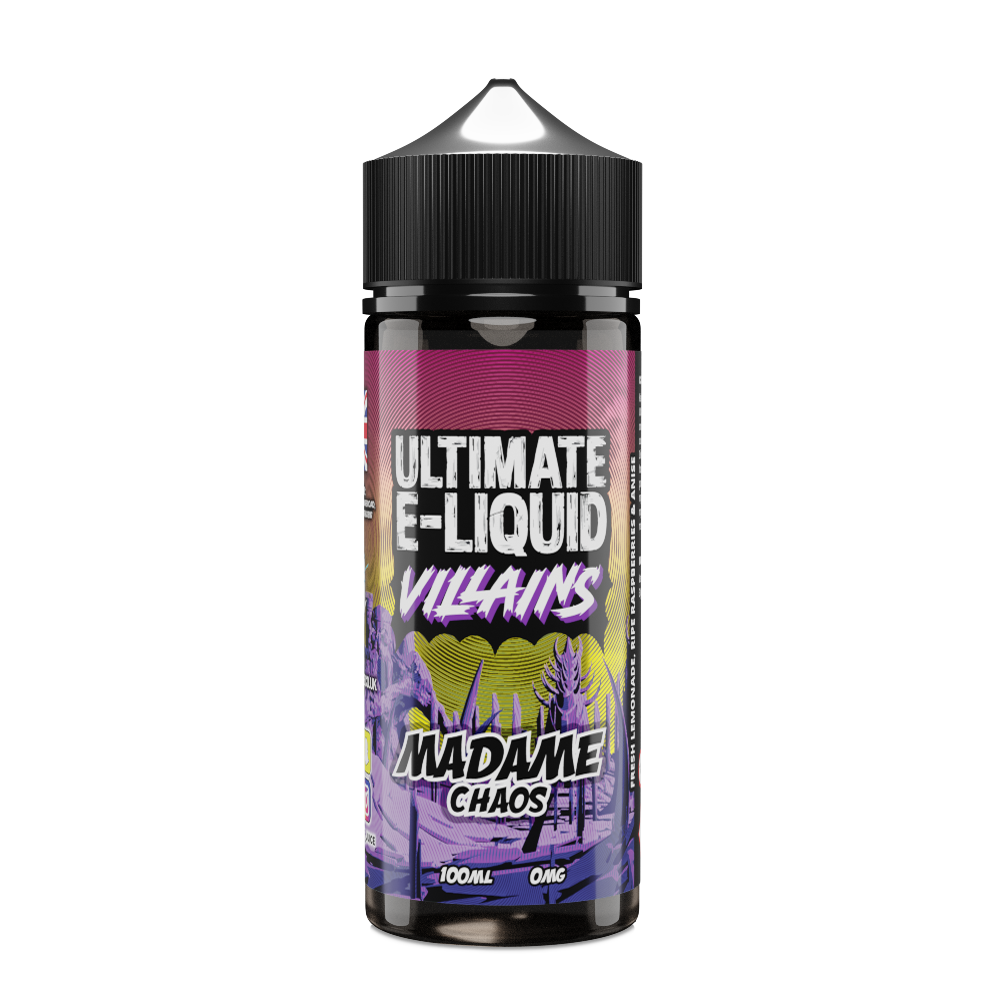 Fresh lemonade, ripe raspberries, a hint of anise and the tears of the innocent twisted together to create Ultimate chaos.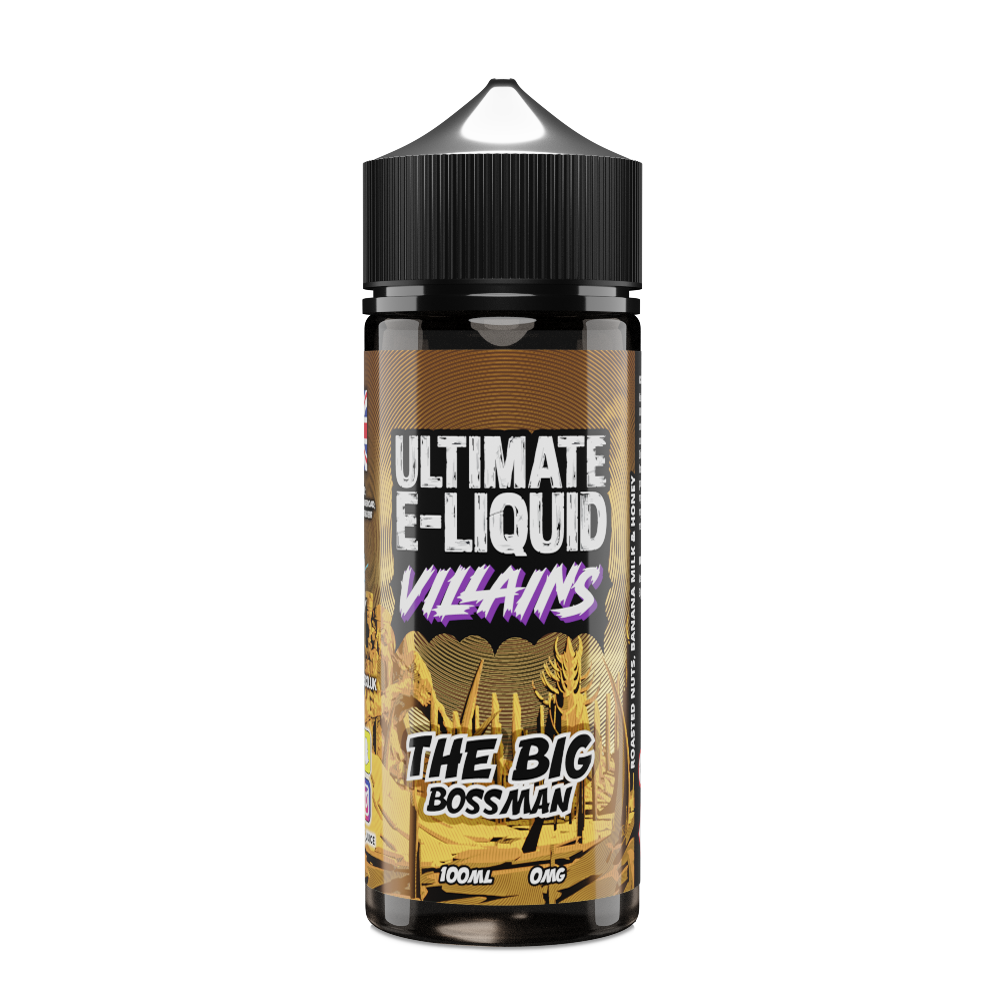 Freshly roasted nuts, creamy banana milk and sweet honey mixed for the Big Bossman's secret stash.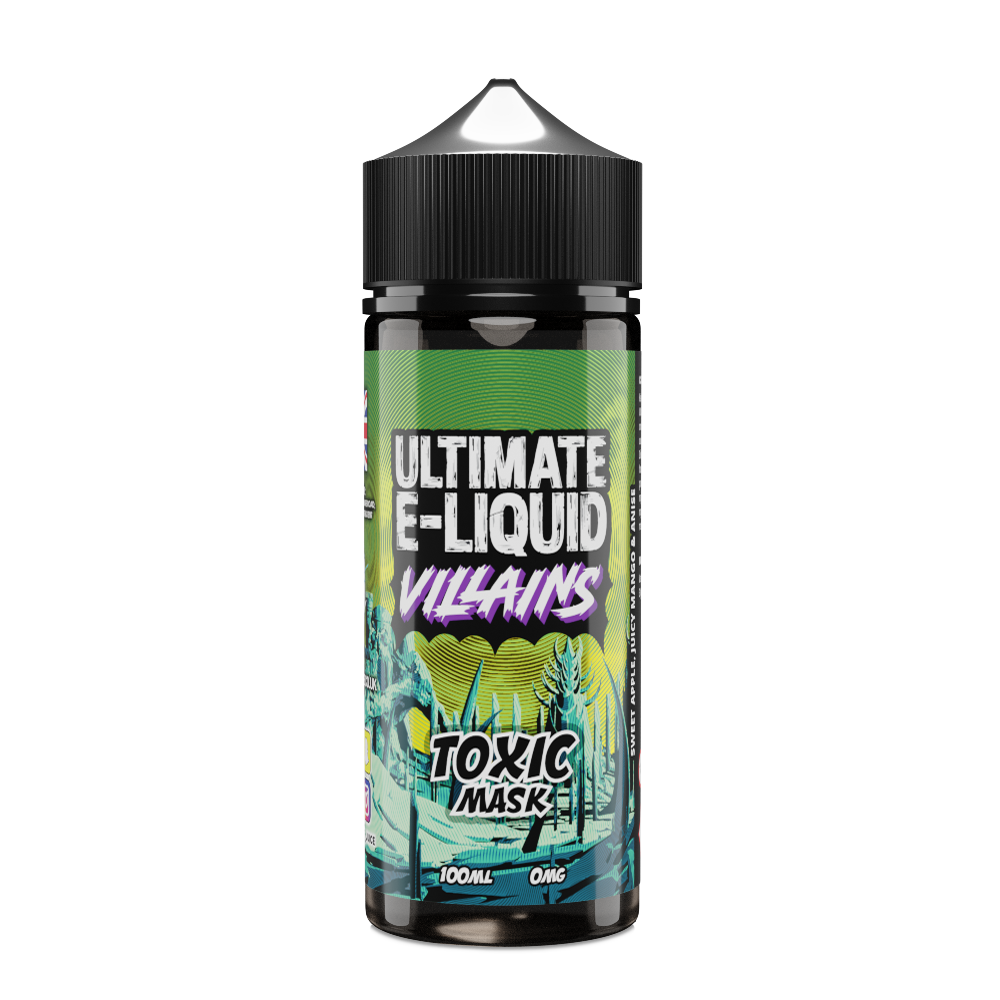 Sweet apple and juicy mango with an anise kick in the teeth, dealt by the toxic mask and his minions to provide pure insanity in flavour.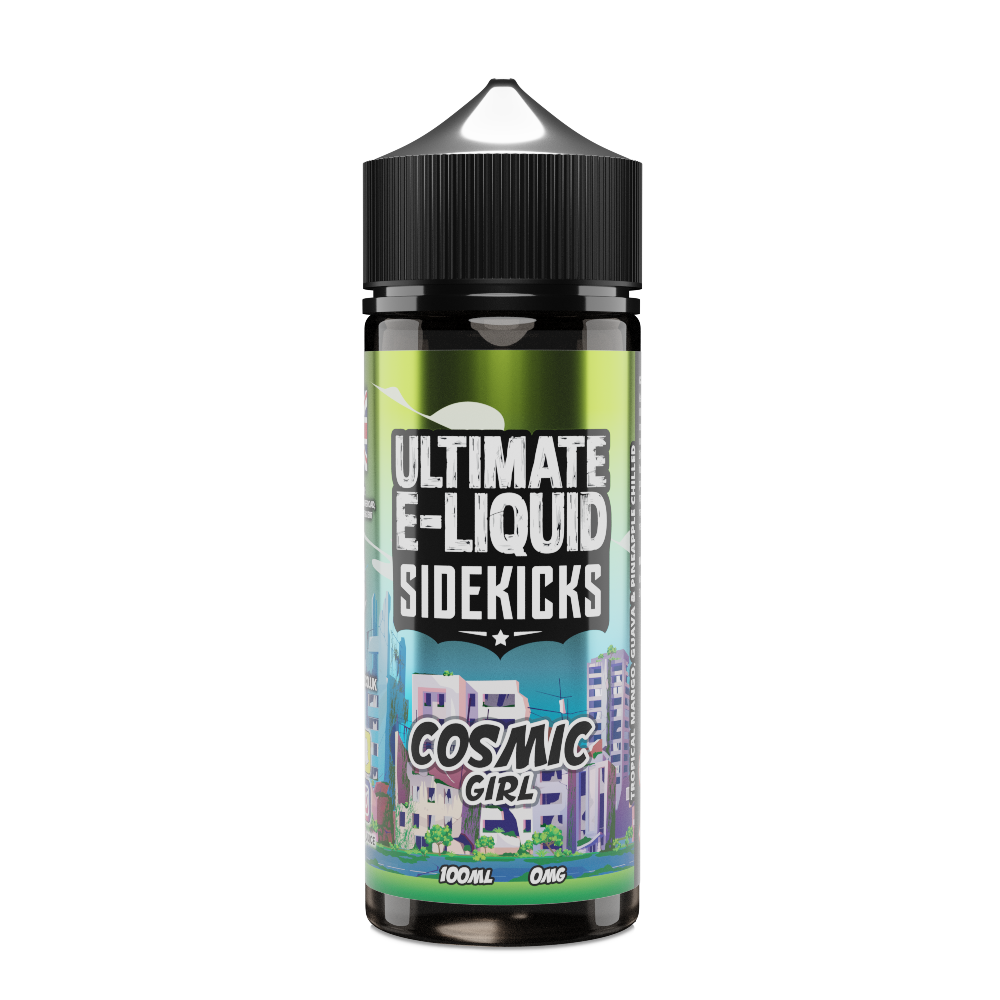 Tropical mango and juicy guava with pineapple that is chilled to perfection.

Refreshing orange & delicious blackcurrant mixed together. A combination you can't resist.⠀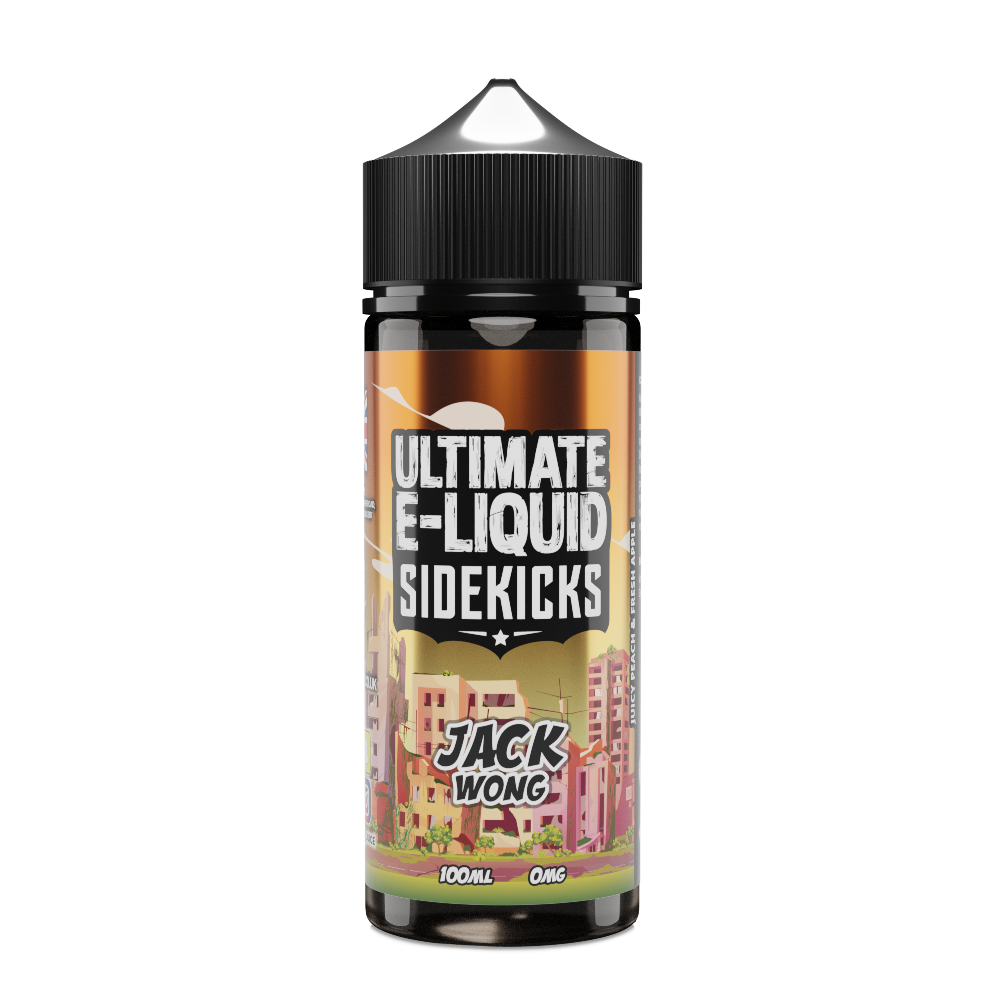 Juicy peaches and fresh apples combined to make a juice that is pure perfection. we're not wong.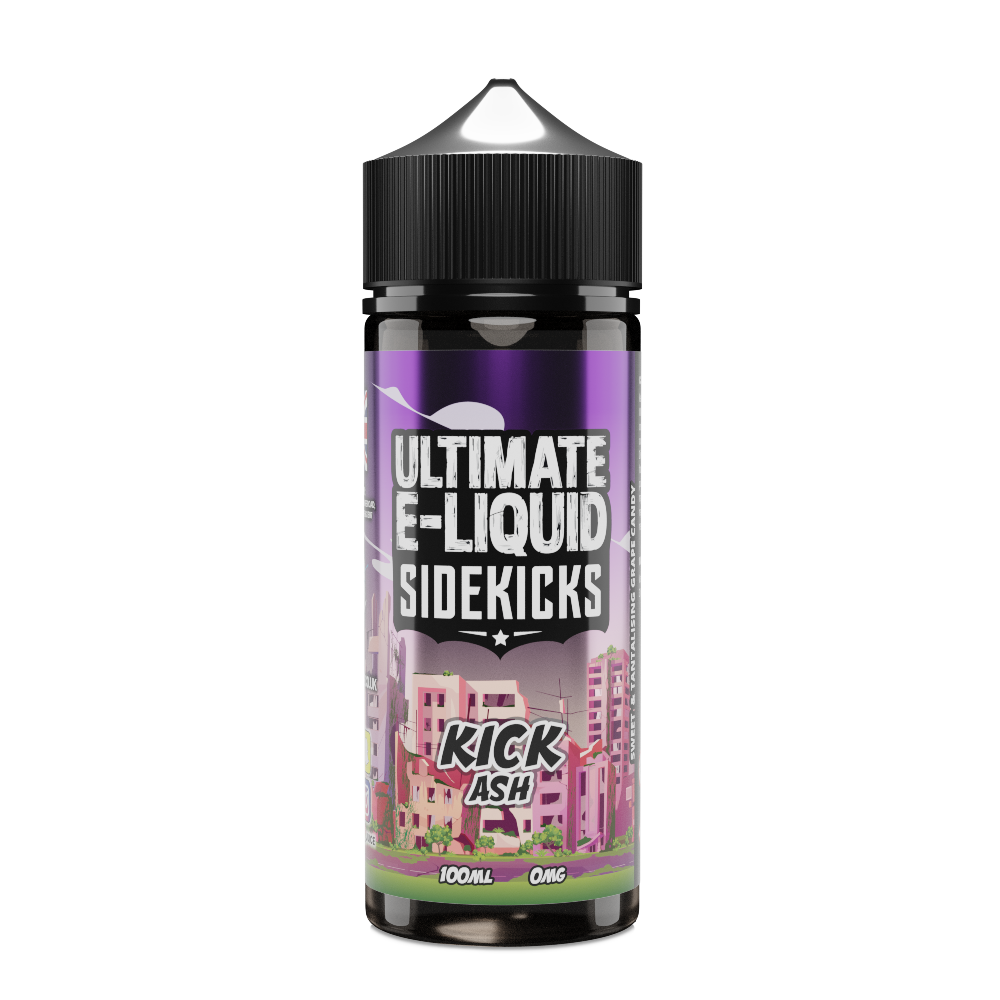 Sweet and Tantalising grape candy that is sure to Kick Ash! ⠀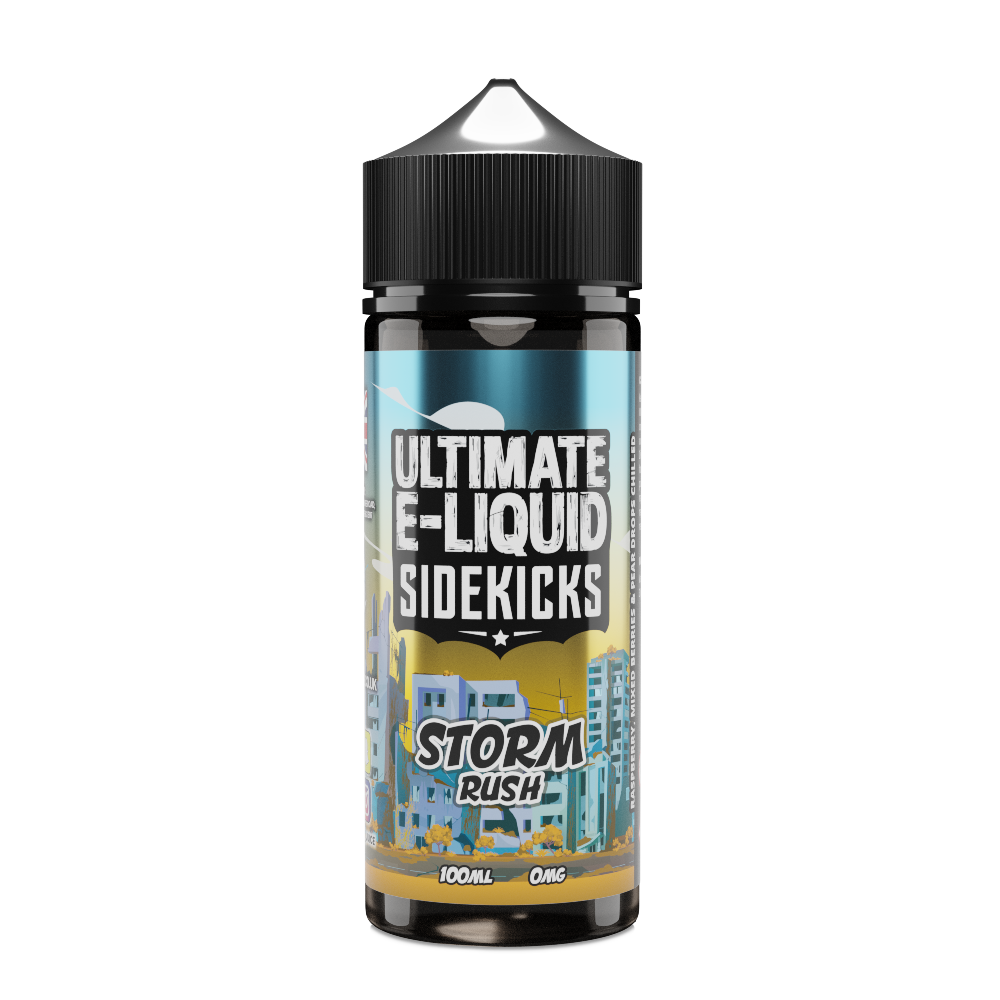 Raspberry, mixed berries and pear drops with a cool hit that will make you rush for more.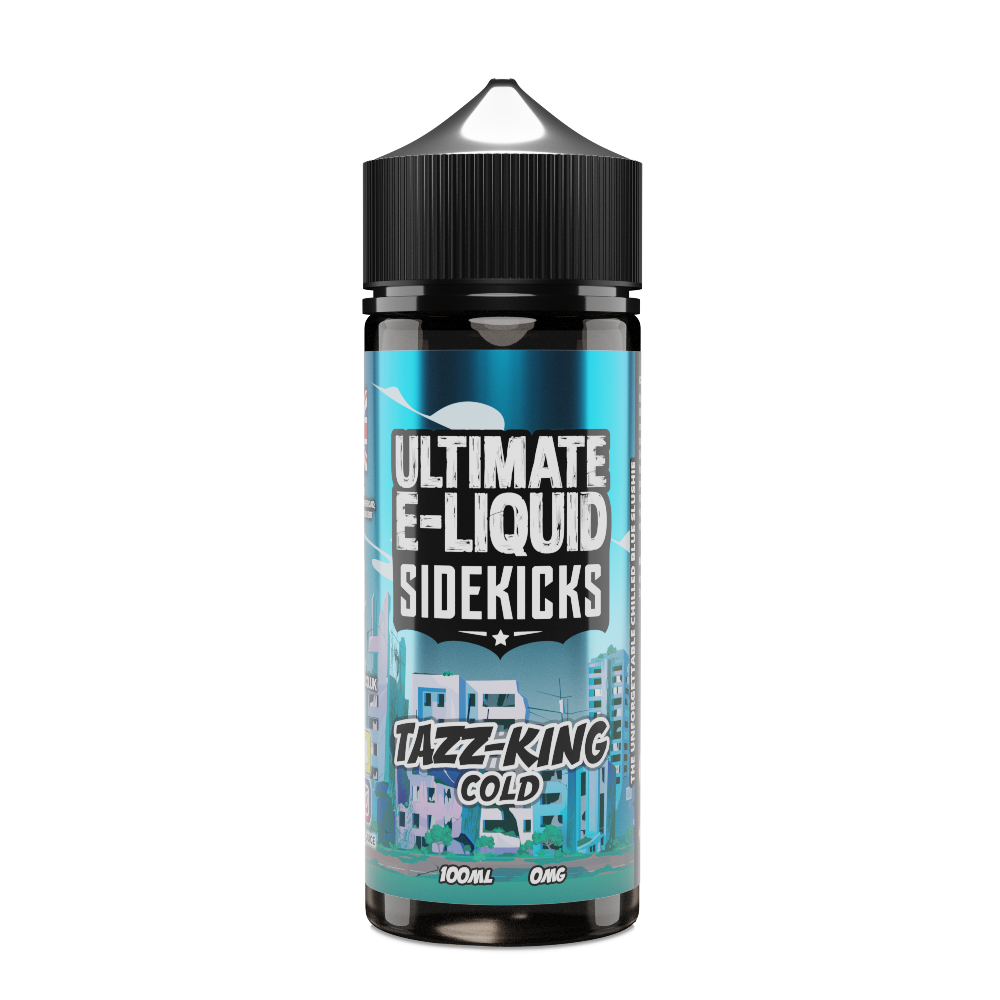 The unforgettable chilled blue slushie that will make you feel like royalty.